A Day in the Life of Head Distiller John Rempe
April 1, 2020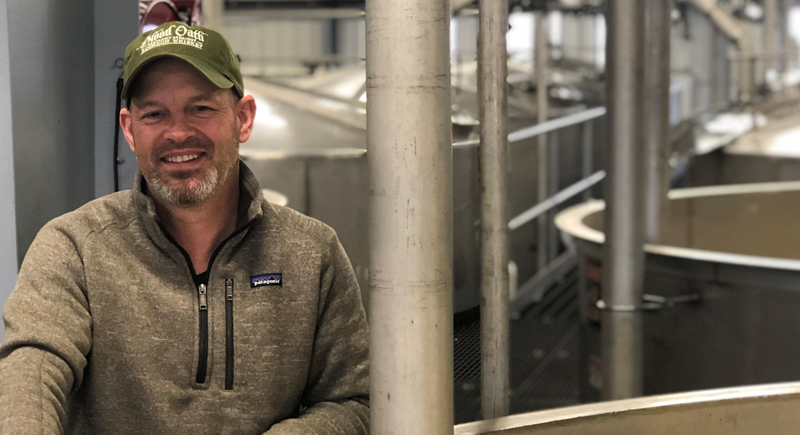 As the sun rises in Bardstown, Kentucky, Lux Row Distillers' Head Distiller John Rempe wakes to the smells of a churning distillery. He arrives at the distillery quickly, given his short walking commute from his home on the property. "Usually, the first thing I do in the morning is check with the distillery operators at the cookers and fermenters and see how the still is running before heading to my office to check emails," says John.
He then spends time in the lab, working with the lab technicians on quality control. "What's great about our lab techs is that they are University of Louisville chemical engineering students working here for college credit and they are eager to learn," he says. He works with them on checking the mash from the cookers, the grains, the yeast, the distillate and many other components of making whiskey to ensure that every step is quality controlled and just right.
During the day, John also stays in touch with Mary Habert, the Research and Development Coordinator working out of the St. Louis bottling plant. "I do remain involved in our R&D efforts and work with Mary on various projects," says John. He is also involved in many regulatory tasks, working on TTB approvals and other ventures.
John also spends part of his day engaging with the distillery visitors, helping with tours, answering questions, leading tastings and signing bottles. He is also constantly working and developing new ideas and innovations for upcoming releases of Blood Oath®. "I love being creative and thinking of new expressions and innovative ideas we can develop," he says.
In the evenings, from time to time, he also hosts tasting dinners and is involved in local charity events and bourbon seminars.
All in all, a full day of bourbon!