Bringing Exotico® Tequila to Arizona Diamondbacks Fans
July 10, 2019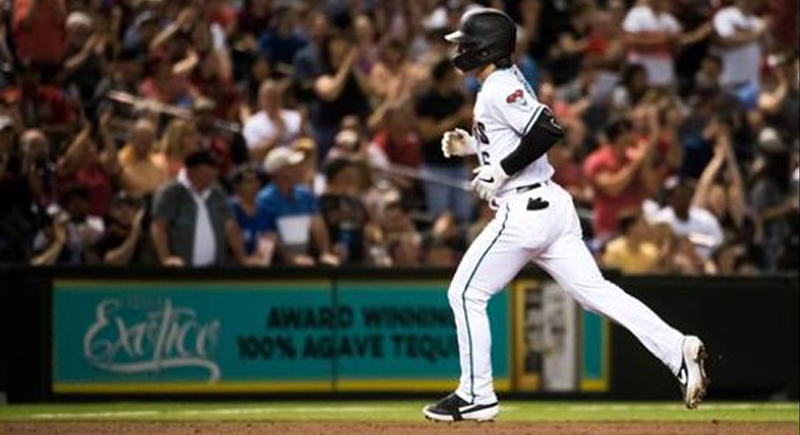 Exotico® Tequila has partnered with the Arizona Diamondbacks to bring award-winning, 100% agave tequila to baseball fans during the 2019 season.
This spring and summer, Chase Field attendees can enjoy refreshing margaritas (frozen or on the rocks) at concessions in the Main Concourse, as well as on branded carts and from margarita vendors throughout the stadium in Phoenix. Compared to bottles of tequila purchased for the stadium in 2018, data from the end of April 2019 indicates a 146% increase. This includes the WWE Royal Rumble, the Billy Joel concert and 14 D-Backs home games. Starting in June, fans can purchase custom Exotico® margarita shaker souvenir cups.
To educate fans on Exotico's 100% agave tequila, the D-Backs will be hosting tequila tastings throughout the season in the Draft Room at Chase Field. Exotico and the Diamondbacks have also partnered on a Taco & Tequila Tuesday promotion – a text-to-win promotion running at retailers across Phoenix – where the winner will get a private taco and tequila dinner at Chase Field and meet a current D-backs player.
Increasing the brand's exposure, Exotico samples were also served at the 3rd annual D-Backs culinary crawl on May 9th, as well as at the Evening on the Diamond charity event on March 16th.
Exotico Tequila was also available during Spring Training at Salt River Fields at Talking Stick – the Spring Training home of the Diamondbacks – in Scottsdale, Arizona. Over 7,800 margaritas were sold over the course of 30 Spring Training games, and Exotico was featured in a video pre-roll before each game.
"We are excited to bring award-winning Exotico Tequila on board as a partner of the Arizona Diamondbacks," said D-Backs President & CEO Derrick Hall. "We are also proud to announce that our fans will be able to choose and enjoy Exotico Tequila throughout the entire season."
On Opening Day, the D-Backs earned 15 runs – a Diamondbacks home opener record – to beat the World Champion Boston Red Sox, 15-8.
Cheers to enjoying margaritas and baseball in the Arizona sunshine!