EXOTICO® TEQUILA – FOCUSING ON THE ON-PREMISE PROFESSIONALS
July 7, 2017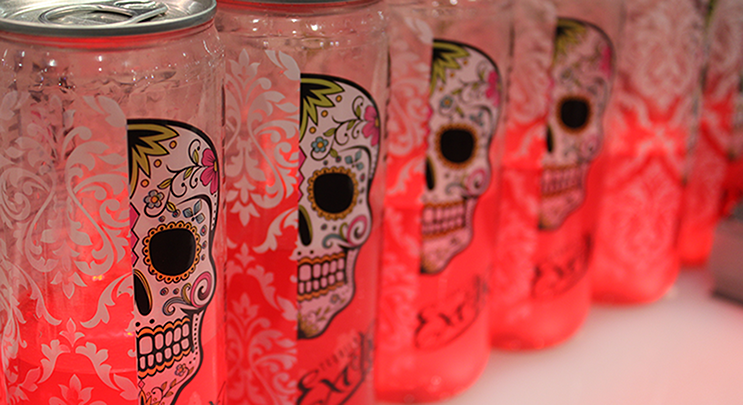 By engaging with bar and nightlife professionals, we are bringing awareness of Exotico® Tequila to the on-premise crowd.
This year, the brand participated in the Nightclub and Bar Show and is currently hosting its first ever Make It Exotico Cocktail Competition in partnership with the United States Bartenders' Guild (USBG).
In March, Luxco® brought Exotico Tequila to the Nightclub and Bar Show – the nation's most influential gathering of bar and nightlife professionals. For 32 years and counting, roughly 36,000 attendees gather from across the U.S. (and 50+ other countries) to learn, network, and grow the industry. This is a huge opportunity for Luxco to source the latest products, learn new technologies, develop mutually-beneficial business relationships, and expose key influencers to Exotico Tequila.  The NCBS is the leading trade event for on-premise hospitality professionals in every market category including bars, nightclubs, restaurants, hotels, and more.
During the four day event, Exotico Tequila sponsored two industry events and participated in two full days of trade show activations. The Welcome Kickoff Party at Foxtail was our first opportunity to expose consumers to the spirit of Exotico Tequila and what quality tequila can bring to an event. We saw great interest from attendees – as witnessed by the long lines – to sample Exotico Blanco and Exotico Reposado either neat or mixed in our signature mango margarita cocktail. Over 1,000 samples were enjoyed by event attendees, and the hype continued for day two.
The Nightclub and Bar Show is unlike most trade shows. It brings a focused group of industry members in one location. This allows premium brand exposure to an ideal audience. After two days at the Las Vegas Convention Center, Exotico Tequila was in the hands of over 6,000 consumers.
After a successful week in Vegas, the first ever USBG Make It Exotico Cocktail Competition launched with a presence in six cities across the country. The Grand Prize is an all-expense paid trip to Mexico to visit Destiladora González González.
Here's how it works: Earlier this year, mixologists from across the U.S. were called to submit their best cocktail recipe using Exotico Blanco or Exotico Reposado as the base spirit. A panel of USBG experts narrowed down the entries to ten semifinalists for each of the six semifinal cities: Nashville, TN; Philadelphia, PA; Denver, CO; Portland, OR; Seattle, WA; and Charleston, SC.
The winners from each of the six semifinal cities earn a free trip to New Orleans for Tales of the Cocktail in July, where they will compete for the Grand Prize. Ryan Williams won in Nashville with his "Bigly" recipe featuring a tamarind-infused Exotico Blanco. Katie Loeb dominated in Philadelphia with her "Javelina" recipe showcasing Exotico Reposado in a cold pressed cocktail. Nate Maston took over Denver with his "Beber Esta" recipe containing Exotico Reposado and hibiscus-infused liqueurs. And, the most recent winner, Elizabeth Powell, won in Portland with her "Play in the Sunshine" recipe using Exotico Reposado and fresh pineapple. Williams, Loeb, Maston, and Powell advance to the final round and compete against two other semifinalist winners on July 19th.

Mixologists across the country are making it Exotico!