Limestone Branch Distillery™ Launches a Boldly Redesigned 2020 Yellowstone® Limited Edition
October 8, 2020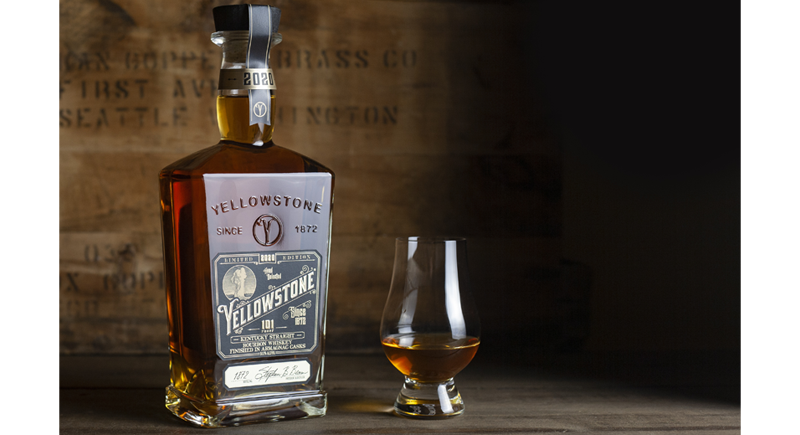 The 2020 Yellowstone® Limited Edition Kentucky Straight Bourbon hit shelves beginning in September, just in time for National Bourbon Heritage Month. This year's release features a 7-year-old straight bourbon finished in French Armagnac barrels, bottled at 101 proof. The new release brings a soft leather aroma with hints of honeydew melon, as well as vanilla notes on the palate with hints of burnt orange and dried plum. The finish is toasted coconut with lingering oak, making for a well-rounded, deeply satisfying bourbon.
"When I began working on this limited edition, I knew I wanted to finish the bourbon in a cask that would add complexity and expand the flavor profile," says Steve Beam, Master Distiller at Limestone Branch Distillery™. "Armagnac is a rustic, full-bodied spirit that contributes dark fruit notes, complementing the vanilla notes in the bourbon. Just like a chef adds spices to enhance flavors, I believe cask-finishing should be similar, where it simply enhances the natural flavors in the bourbon."
Steve also notes that the French Brandy, which uses several different grape varietals each with their own flavors and characteristics, creates a rich flavor and packs a bit more punch than Cognacs.
The 2020 Yellowstone Limited Edition boasts a stunning custom bottle that feels timeless and vintage, similar to Yellowstone Bourbon, which has been around since 1872.
Get your hands on a bottle before they're all gone!