Luxco Brands Win Top Honors at SIP Awards
June 29, 2015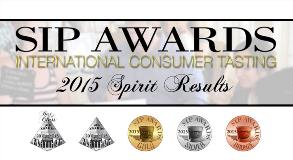 FOR IMMEDIATE RELEASE
For more information, contact:
Pia Reinhold preinhold@commongroundpr.com
Maggie Hallam mhallam@commongroundpr.com
Luxco Brands Win Top Honors at SIP Awards
El Mayor Tequila, Exotico Tequila & Pearl Vodka recognized as preferred spirits among consumers
(St. Louis) June 29, 2015 — El Mayor Tequila, Exotico Tequila and Pearl Vodka earned eight awards at the 7th annual Spirits International Prestige (SIP) Awards competition held May 31, 2015, in Newport Beach, California.
Three of the four varieties of El Mayor Tequila earned accolades, as did both varieties of Exotico Tequila – all are made in Mexico and imported by St. Louis-based Luxco. In addition, Pearl Vodka's three newly-launched flavors were honored with awards. The brands won the prestigious Best of Class, Platinum, Gold and Silver awards at the competition.
"Our tequilas are made with 100 percent agave from the highlands of Jalisco, Mexico, on the Gonzalez family estate," says Laura Bogart, brand manager at Luxco. "Four generations of the Gonzalez family have claimed a birthright to the art and craft of hand growing, cultivating and distilling agave, and we are honored that El Mayor and Exotico tequilas were recognized for their excellence."
Pearl Vodka's Lime Basil, Vanilla Bean and Strawberry Basil new flavors were recognized as well. "Pearl's new flavors were inspired by the growing popularity of infusing vodka with fruits and herbs and will provide the base for refreshing cocktails this summer," says Ashley Ulkus, brand manager at Luxco. "Pearl Vodka continues to offer consumers innovative flavors, as well as a new look this spring with updated packaging."
The awards include:
El Mayor 100% Blue Weber Agave Tequila:
Añejo: Platinum – Best of Class award

Reposado: Platinum award

Blanco: Gold award
Exotico 100% Agave Tequila:
Reposado: Silver award

Blanco: Gold award
Pearl Vodka:
Vanilla Bean: Gold award

Lime Basil: Gold award

Strawberry Basil: Silver award
The SIP Awards have become an increasingly popular and important international competition – where consumer taste is king. In addition to boosting brand recognition, award winners enjoy the power of consumer choice credibility. The SIP Awards panel members have no affiliation with marketers, wholesalers or spirit label distributors; judging is conducted by the consuming public. Each spirit is presented undiluted and chilled and the judging panel scores based on aroma, taste and finish in a blind tasting. Award levels include Bronze, Silver, Gold, Platinum and Platinum – Best of Class.
This year, 423 spirits entered the competition, but only the highest scores received honors. More than 19 percent of the brands competing did not qualify for any type of accolade.
For more information about these products, please visit Luxco.com, elmayor.com and pearlvodka.com.

About Luxco
Luxco, Inc. is a leading producer, importer and marketer of beverage alcohol products. Our mission is to meet the needs and exceed the expectations of our consumers, associates and business partners. Founded in St. Louis in 1958, where it is headquartered, it is owned and operated by the Lux family. Its portfolio of brands include: Juarez Tequila & Triple Sec, Pearl Vodka, Everclear Grain Alcohol, Arrow Cordials, El Mayor Tequila, Ezra Brooks & Rebel Yell Bourbons, Lord Calvert Canadian Whisky, St. Brendan's Irish Cream, Salvador's Cocktails, Yago Sant' gria and other well-recognized brands. For more information about the company, visit www.luxco.com.
About the SIP Awards
Catering to the opinions and palates of the consuming public, the Spirits International Prestige (SIP) Awards present a unique, spirit-judging competition, unaffected by industry bias. To learn more about the SIP Awards spirits competition or for a complete list of winners please visit www.SIPawards.com.