Luxco® Remembers Don Doran
January 8, 2021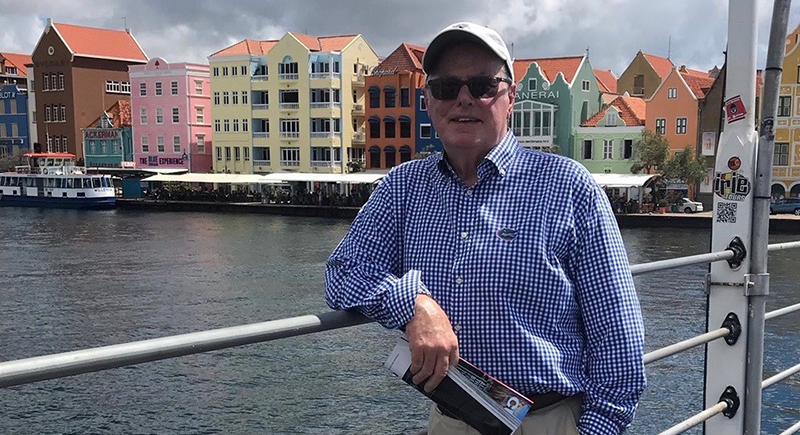 I was deeply saddened by the news of the passing of my close friend and business associate, Don Doran. Don died unexpectedly on September 24th due to health complications. Those that knew Don and worked with him throughout his 25+ year career at David Sherman Company/ Luxco® understand how instrumental he was in our overall success. He worked for us in the Southeast region, starting in September 1989, when we had minimal business there and subsequently built those markets to some of our top markets today. Combined they are in excess of 300,000 cases annually.
There are no words to express my sadness and sorrow for Don's wife of 46 years, Judy, and his entire family as he just retired five years ago to spend his "golden years" with Judy and their loved ones. I asked one of Don's peers, Brian McEnany, to write a tribute to his longtime buddy Don. Rest in peace Double D…you will be sorely missed and never forgotten.
-Donn
The Salesman – Don Doran
By Brian McEnany
It has been said that Don Doran was a big problem to his bosses, his customers, his wife, his family, to conservative credit managers, to hotels and sometimes even to himself.
Individually and collectively he was cussed and discussed in sales meetings, conventions, behind closed doors, in barrooms and under one's breathe from as many angles and with about the same fervor as the daily headlines or The Square Deal.
He made more noise and mistakes, created more cheer, corrected more errors, caused more differences, adjusted more differences, spread more gossip, explained more discrepancies, heard more grievances, pacified more belligerents and wasted
more time under high pressure without losing his temper than any person we know, including ministers.
He lived in hotels, cabs and tents, on trains, busses and park benches, ate all kinds of food, drank all kinds of liquids- good and bad, slept before, during and after business with no more schedule than the weather bureau and little, if any, effect on human health.
And yet, Don Doran was a power in society and in the public economy. In many ways he was a tribute amongst himself. He drew and spent more money with less effort than any other division manager at Luxco. He came at the most inopportune time, under the slightest pretext, stayed longer under more opposition, asked more questions, made more comments, put up with more inconveniences, took more for granted under resistance than any person or group including the U.S. Army.
He introduced more goods, disposed of more old goods, loaded up more warehouses, unloaded more ships, helped build more factories, started more new business and wrote more debits and credits in the ledgers than any other person in America.
Yes, brother you said it! With all his faults, Double D kept the wheels of commerce turning and the currents of human emotions running…
MORE CANNOT BE SAID OF ANYONE!! You will be missed Double D!