LUXCO SUPPORTS PEDAL THE CAUSE™
July 23, 2018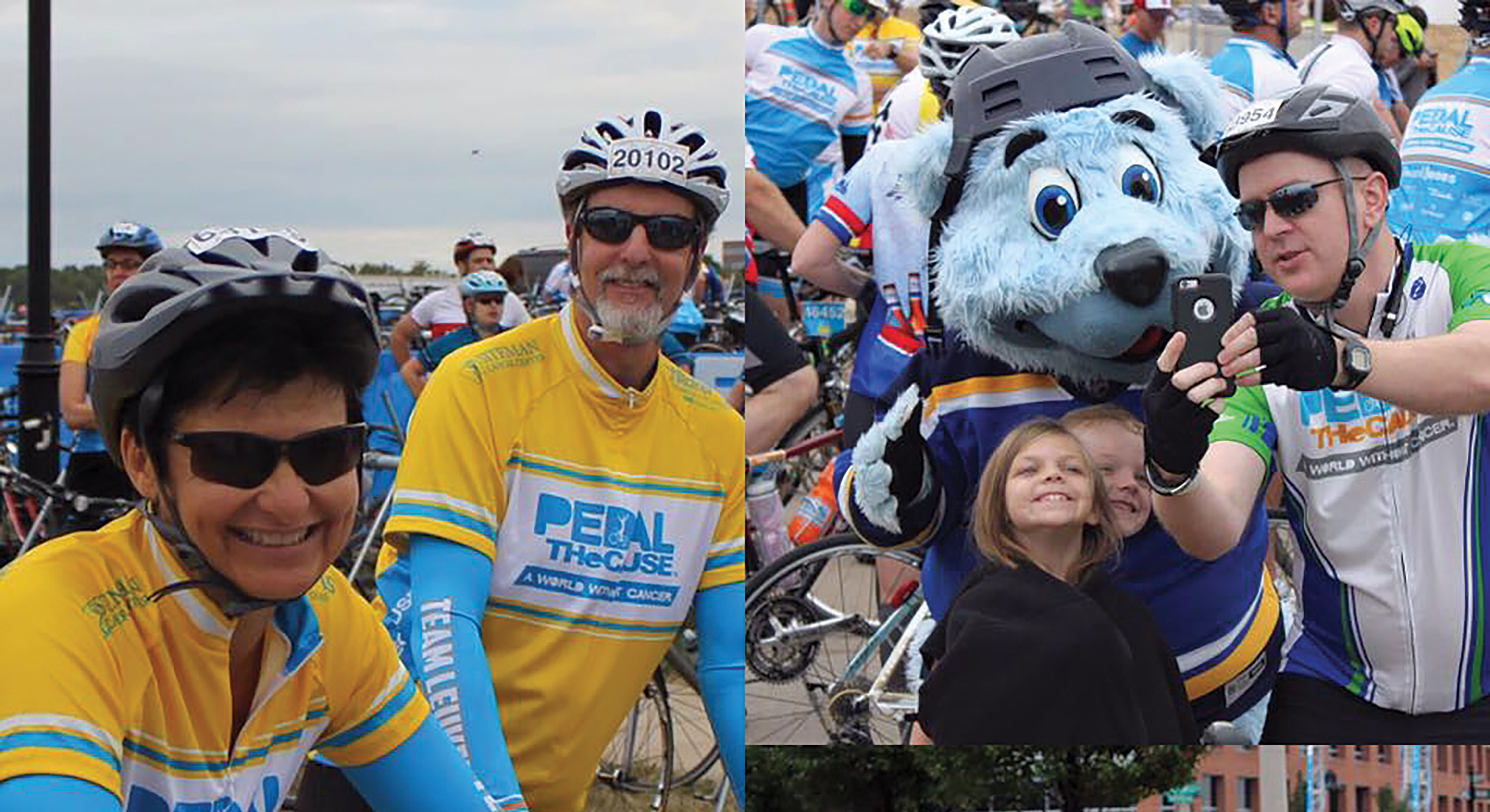 Pedal The Cause™ was founded in 2010 as a cycling challenge with the bold model of using 100% of public donations to fund world-class cancer research at the Siteman Cancer Center and Siteman Kids at St. Louis Children's Hospital. This wonderful organization has raised more than $19 million in the past nine years and has funded more than 101 cancer research projects. For the fourth year, Luxco is proud to support this worthy organization and its mission of living in a world without cancer.
"We rely heavily on corporate sponsors and donors to ensure our events are successful and to maximize donations," says Tania Facemyer, Associate Director of Development at Pedal the Cause. "Not only is Luxco helping fund cancer research, all of our efforts combined help elevate St. Louis to an attractive community where researchers want to bring their knowledge and their funding."
The event this year will take place on September 29th and 30th in St. Louis. The cycling challenge includes a choice of six different courses between 10 and 100 miles, as well as a kid's challenge with a closed course, characters, and crafts. Participants not feeling up to cycling can also participate in a spinning challenge or be a virtual rider. The weekend would not be complete without the Taste the Cause event the night before the cycling begins where participants can enjoy the creations of local chefs.
Luxco sponsors the "St. Louis Blues – Can't Stop Colin" team of riders as part of the Ride for a Child program. Colin is an avid hockey fan who has been battling brain cancer and is currently in remission. On average, the team raises more than $20,000 to help fund cancer research each year. As part of Luxco's sponsorship, the first 20 riders on the team receive $125 toward their registration fee, plus another $125 as a kick start to their fundraising. Team members also receive a cycling jersey or tech shirt, goodie bag, and water bottle in addition to all of the weekend events, including free food and drink on both Saturday evening and Sunday. Last year the team had 40 members – let's make that number grow in 2018!
If you are interested in joining this fun and rewarding event, you can register at pedalthecause.org/register and look for the "St. Louis Blues – Can't Stop Colin" team. You can use code LUXCO18 to register as well. For every $1 Pedal the Cause donates to cancer research, $7 is obtained on average in federal funding – every dollar counts!