RICK PRZEBIEDA ELECTED TO IAC
January 5, 2015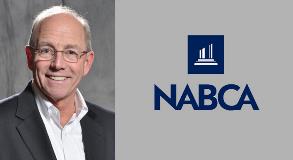 Luxco is proud to announce that Rick Przebieda, Luxco's Executive Director Control States, was recently elected the new Vice Chairman of the Industry Advisory Committee (IAC)! Rick is a beverage alcohol veteran and has spent the last 20 plus years working directly with the Control States and the NABCA.
The purpose of the IAC and of the NABCA is to effectively represent the collective interests of all the Association's supplier members and serve as a forum to communicate those interests to the NABCA Board of Directors. The IAC is made up of fifteen member companies selected by the Control States Board of Directors from the entire supplier community.
Luxco has always been a strong supporter of the Control States, the NABCA and, in particular, the efforts of the Industry Advisory Committee. As a privately owned company with active involvement by ownership and a supplier with product entries in price/value and premium spirits as well as wine, Luxco's participation on the Industry Advisory Committee serves an important role to balance points of view between all segments of the industry. For more than 17 years, members of the Luxco team have participated in many of the initiatives that the Board of Directors, NABCA and IAC have undertaken, including The Best Practices Forums, the Administrators Conferences, the Statistics Committee, the Industry Technology Committee and more.
"Considering the importance that Luxco places on our Control States business and the efforts of the NABCA, it's especially gratifying to have been elected by the IAC membership to serve as Vice Chair," Rick stated. "I believe that this committee has the unique opportunity to serve as a means to bring forward issues, concerns and shared best practices between the Control States, NABCA and the supplier community through better communication and transparency."
Congratulations, Rick! We all are very proud
to call you part of the Luxco team!