Vita Frute® Introduces Mix 12-Packs and New Flavor for the Spring
April 8, 2021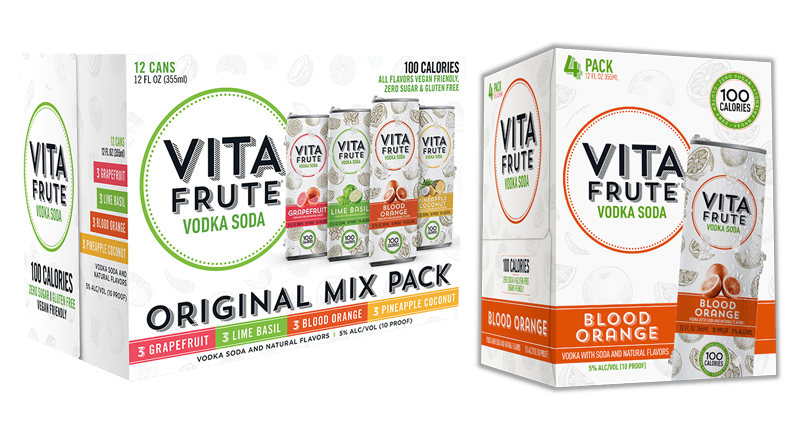 As the weather warms up, Luxco® is providing cool adult refreshment with its new Vita Frute® Vodka Soda Mix 12-Packs, featuring the latest Vita Frute flavor: Blood Orange. The new Blood Orange flavor – with its citrusy, refreshing tang – will also be available in a 4-pack option. Just like the original Vita Frute Vodka Soda, the Blood Orange flavor will be crafted with American-made vodka, club soda, and all-natural flavors.
"The market for hard seltzer continues to grow and expand," said McKenna Burst, Luxco Brand Manager, Tequila & White Spirits. "We are meeting that demand by giving adult consumers what they want: fresh, new flavors and mixed packs of their favorites."
The Vita Frute Mix 12-Pack includes the following flavors: Lime Basil, Pineapple Coconut, Grapefruit, and new Blood Orange. All Vita Frute flavors are 100 calories, gluten free, and 5% ABV, making them perfect to drink on their own or added to a cocktail. Hitting the shelves in April, don't miss these new products at your local retailer.
For additional Vita Frute information or cocktail inspiration, visit VitaFrute.com or follow the brand on Instagram @vitafrute.