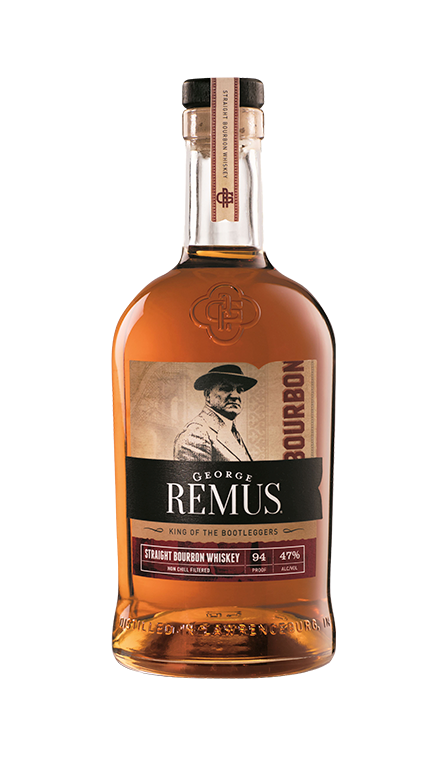 GEORGE REMUS
Known as "King of the Bootleggers," George Remus was a Chicago lawyer who moved to Cincinnati and created one of the most successful bootlegging operations of the Prohibition era (1920-1933).
The Original Jay Gatsby: Remus' bootlegging operation made him a multi-millionaire. He inspired the character of Jay Gatsby from The Great Gatsby by F. Scott Fitzgerald and was known for his legendary parties.
Made at our historic 170-year-old distillery in Lawrenceburg, IN, our style is high-rye and relies on our expertise in aging and blending whiskies. We pride ourselves on making whiskies that are greater than the sum of their parts
George Remus Straight Bourbon Whiskey is our flagship Bourbon brand. A high rye profile aged over five years. Rye adds a naturally spicy, cinnamon component that contrasts beautifully with the sweetness of corn. Multiple mash bills enhance the complexity of the spirit.