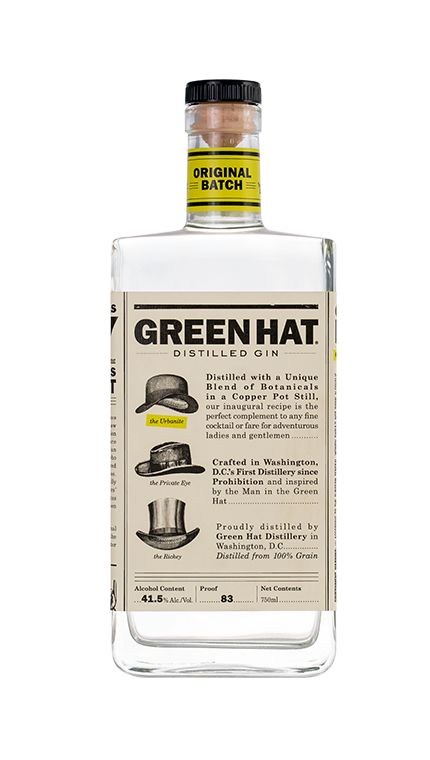 GREEN HAT
Green Hat® is a brand layered with stories, flavor and mystique, just like the gin that bears its name.
The story begins with the 18th Amendment and Prohibition, then continues with congressmen who broke their own amendment, with the help of a mysteriously clever man known as The Man in the Green Hat, a bootlegger who sold to both sides of Congress.
Thanks to, and inspired by, The Man in the Green Hat, the story continues today with the first post-Prohibition distillery in Washington D.C., where the story began and where our gins are creatively crafted with unique botanical blends, copper pot stills and authentic passion.
All so they can be used in cocktails that each can tell a story of their own.