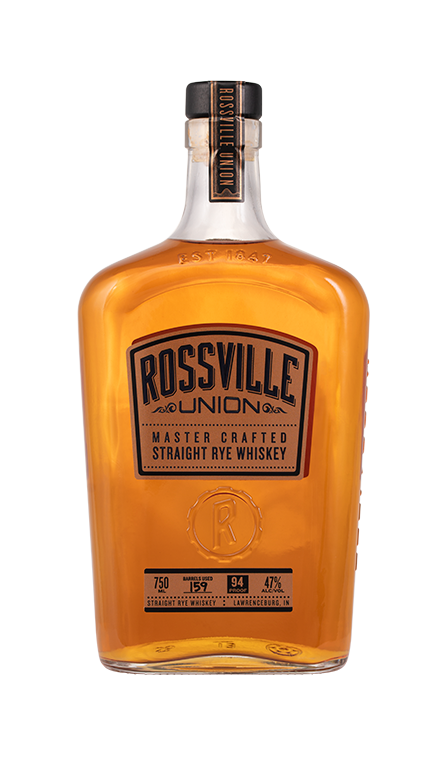 ROSSVILLE UNION
It began in 1847 with a bold, satisfying taste that would make Indiana the rye center of the world. For nearly 200 years, Lawrenceburg's master distillers and blenders have been perfecting the original handcrafted rye blends in one of America's last Prohibition-era distilleries. Rossville Union is a return to the golden age of rye with an authentic taste that could only come from Whiskey City.
George Ross first opened Rossville Distillery in 1847; the town of Lawrenceburg, Ind. was on its way to becoming the rye whiskey capital of the world, with a reputation for crafting some of the finest whiskey in America. Based in Lawrenceburg, MGP is proud to be one of the leading distillers of rye whiskey. We've been perfecting rye since 1847, and we honor this heritage every day – crafting unique blends that can only come from Lawrenceburg. Rye thrives in Lawrenceburg; our cooler, more humid rackhouses result in a smoother, drinking profile.
With Rossville Union Straight Rye Whiskey, we deliver a unique, perfectly balanced rye that showcases our blending expertise and character – at its boldest. Highly Selective – By the Barrel: It takes the right selection of barrels to make one great rye whiskey. We won't reveal all our secrets. But we will tell you how many barrels it takes us to get there. We believe in multiple mash bills. "Barrels used" are displayed on every bottle.