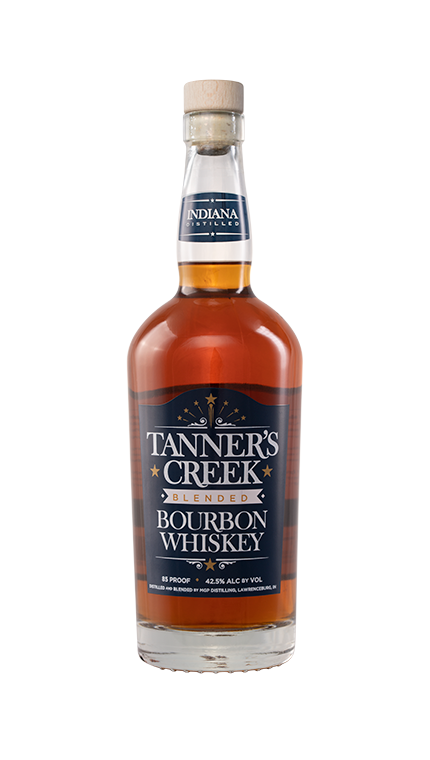 TANNER'S CREEK®
For over 170 years, Lawrenceburg, Indiana has been distilling, aging and blending fine whiskeys. With this much history, it's safe to say that the people here have learned a few things about crafting great tasting whiskey.
In honor of Indiana distilling craftsmanship, and in recognition of the support that the great people of the Hoosier State have provided our distillery, we are proud to release Tanner's Creek Blended Bourbon Whiskey.
Tanner's Creek goes wonderfully with your favorite mixer or by itself.