Congratulations to three HOT Luxco brands!
March 15, 2022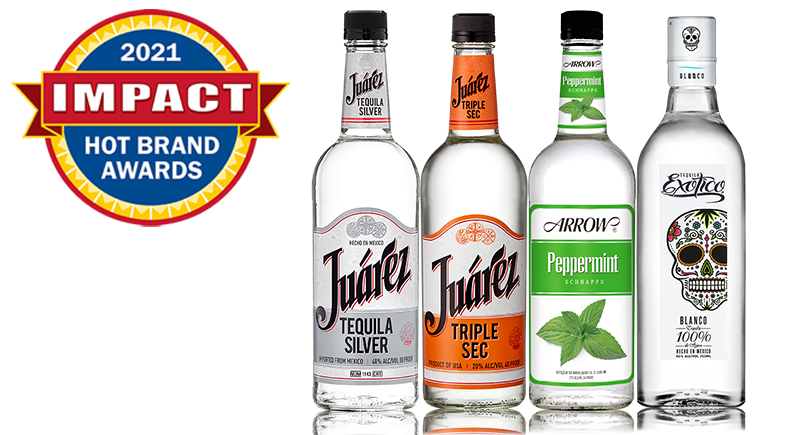 Exotico®, Juarez® and Juarez® Triple Sec, along with Arrow® Cordials received the IMPACT Hot Brand Award for 2021. They were among 43 brands recognized for stellar sales and marketing last year by the M. Shanken newsletter.
To qualify as Hot Brands, spirits must have a minimum volume of 200,000 cases, and be at least one of the following: 1) an established brand with double-digit growth in each of the past three years; 2) an established brand with at least 15% growth in 2021; 3) one of the U.S. market's top 10 spirits brands with at least 5% growth in 2021 and at least 15% aggregate growth since 2018; or 4) a significant new product.