EXOTICO® TEQUILA BRINGS THE PARTY
January 2, 2018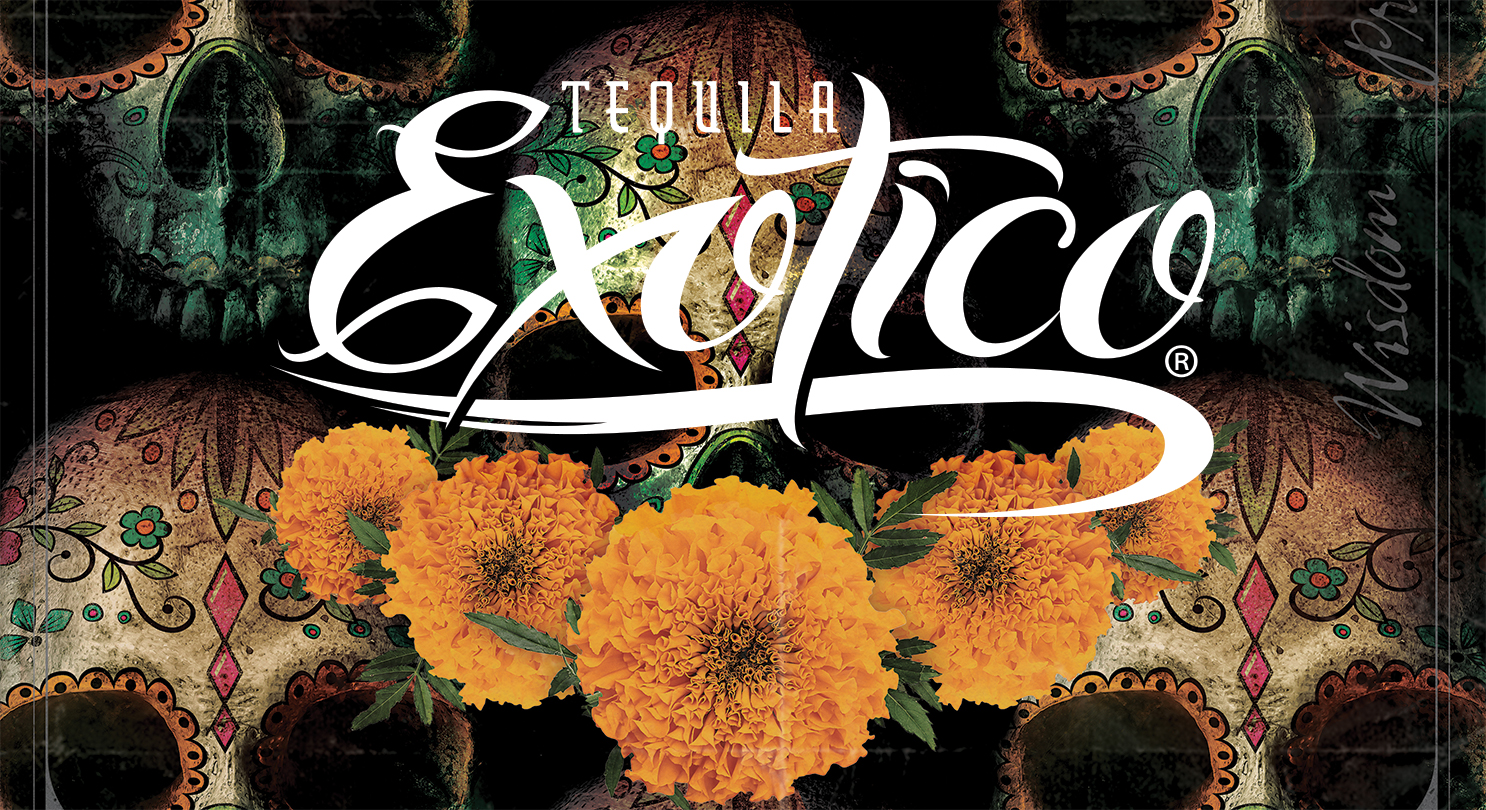 If there's one thing we know for certain, it is that Exotico® Tequila takes any experience to the next level. This year's Day of the Dead and Halloween activations were no exception.
Key accounts across the U.S. received pre-assembled Exotico kits, which were meant to provide bartenders and account owners a turn-key option for the Day of the Dead and Halloween timeframe. The calavera (sugar skull) on the Exotico packaging is used in traditional Mexican celebrations, which provides the perfect opportunity for the brand to shine.
Over 700 kits were created and distributed into markets in anticipation of the celebrations – each filled with festive materials that highlight Exotico's eye-catching and vibrant branding. T-shirts, shot glasses, light-up swizzle sticks, bracelets, stickers, beads, and face masks were all packed into re-usable branded bags. Recipe cards featuring a signature Sugar Skull Margarita were also included to give consumers a chance to experience an Exotico cocktail on-premise or to take the recipe with them to try at home.
Whether consumers are trying Exotico for the first time, or coming back for more, there is no wrong way to Share the Unbound Spirit.
DAY OF THE DEAD
Day of the Dead, or Día de los Muertos, is a multi-day Mexican holiday rooted in tradition and is celebrated through gatherings and festivals to honor friends and family who have passed away. From October 31st to November 2nd, alters are created and decorated with specific items that tie back to loved ones. These alters include calaveras, marigold flowers, muertos (bread of the dead), and beverages such as tequila.