Luxco® Expands Irish Portfolio with Brady's Irish Cream, Boru Vodka and Celtic Honey
October 8, 2020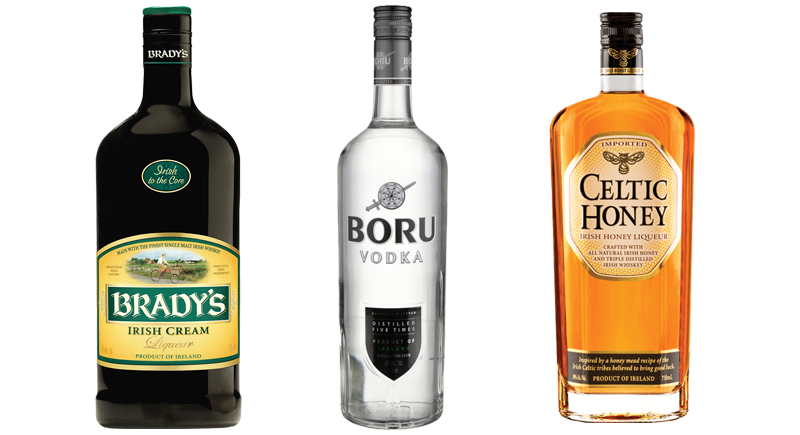 Luxco's latest acquisition includes three Irish brands previously owned by Castle Brands, Inc. Brady's Irish Cream, Boru Vodka and Celtic Honey will be added alongside Luxco's Irish portfolio of St. Brendan's® and The Quiet Man.
"The addition of these three brands allows us to further strengthen our presence in the growing Irish segment and allow us to offer our customers truly Irish items across several spirit platforms," said David Bratcher, President of Luxco®.
While this acquisition will grow the Irish portfolio, Luxco is most excited about re-building these brands while honoring their history and awardwinning taste profiles. All three brands have unique ingredients and processes that make them stand out on the shelf. Brady's Irish Cream, made in a small batch process, is known for its natural flavors of dark chocolate and vanilla. Boru Vodka is distilled more than five times, made from the finest grain and most pristine Irish spring water, resulting in a product with remarkable smoothness. Lastly, Celtic Honey is crafted with only local Irish honey and other botanicals to deliver a velvety delicious finish.
"While this year has brought us many challenges, it's also brought us many new opportunities. We are excited to welcome these brands to the Luxco family and watch them grow," said Donn Lux.