Randy Watson 30 Year Anniversary
December 23, 2019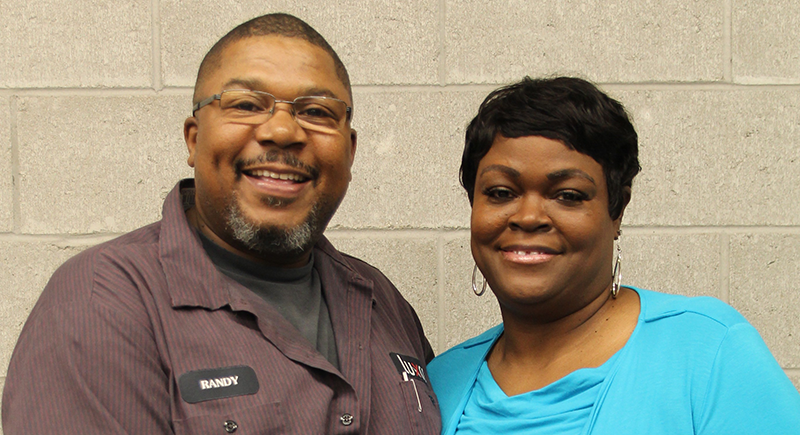 Randy Watson joined Luxco® in the fall of 1989 as a porter, where he cleaned and maintained the bottle shop. After a few years, and with his willingness to help out in other jobs, he was asked to work as a glass dumper and packer operator, which he did for a few years. In 1993, he became a forklift operator and has done that job ever since. "I knew the warehouse really well after having worked in various areas, so becoming a forklift operator was a natural transition for me," he says.
Randy loads and unloads almost 20 trucks on any given day, while keeping his pace and still paying attention to the efficiencies of the job. "There's a certain way to load trucks; you have to know the weight of the product and how you will position the pallets to make sure everything is loaded correctly. The last thing I would want is to have to load and then unload a truck due to errors. People think you can just put the pallets in there, but there is a specific way to do it right," Randy warns.
The warehouse operates at a nonstop pace, so load-ins and load-outs need be efficient. "Sometimes you have three to five trucks at once, so you have to know what you're doing. It's a fast pace out here, and we keep things rolling."
Randy says the best part of his job is the crew he works with; they have become close like family. "I enjoy coming to work and driving the forklift
every day, and I take pride in getting the work done right," he says.
When not at work, Randy enjoys time with his wife Amanda, his two grown sons, and his three grandkids. He also enjoys going to ball games and spending time outdoors. "I enjoy working at Luxco, so hopefully I can make it to 40 years!" he says.
Congratulations, Randy, and cheers to many more years as part of the Luxco family!