2015 in Review Great Year At Luxco
December 24, 2015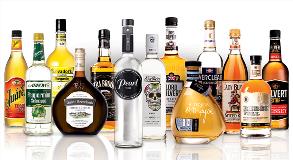 What a year it has been for Luxco! Here are some by-the-numbers highlights:
Explosive Growth
Rebel Yell Up 40% R12 vs. LY
Exotico Up 167% R12 vs. LY
El Mayor Up 30% R12 vs. LY
*Source: Diver R12
(TY vs LY case through Nov. 2015)
1 Billion+
Total public relations impressions

125 million+
Media impressions

200,000+
Person increase in Facebook fans
14 new items:
Rebel Yell American Whiskey and SmallBatch Rye; Pearl Vanilla Bean, Strawberry Basil, Lime Basil, Chocolate Hazelnut and Pumpkin Spice; Yellowstone Limited Edition; Saint Brendan's Salted Caramel and Peppermint Bark; Lady Bligh Butter Rum; Salvador's Paloma and Blood Oath Pact No. 1.
28 awards:
El Mayor Tequila
9 International World Spirits Competition, SIP and China Wine & Spirits.
Pearl Vodka
5 San Fransisco World Spirits and SIP.
14 Whiskey Brand Medals:
San Fransisco World Spirits, American Whiskey Masters, China Wine & Spirits for Rebel Yell, Ezra Brooks, Lord Calvert, The Quiet Man and David Nicholson 1843.
8 Brand Refreshes:
Yellowstone, Saint Brendan's, Pearl, Rebel Yell, El Mayor, Lord Calvert and David Nicholson 1843

Pearl Ambassador Program:
Indy/Denver – 14,000 cocktails sold; 9,000 samples distributed; 3,500 consumer engagements; 122 total activations•
St. Brendans Emerald Isle Escape:
1.7 million page views; 408,000 entries; 28,000 registrants (average registrant entered more than 14 times)
El Mayor Barrel Program
1500 Incremental cases sold; 34 barrels sold.
Tequila Ambassador Program
5000 Impressions
162 new points of distribution
12 community events
1,500 incremental cases; 34 barrels sold.