Additional Innovations Coming in 2021
January 8, 2021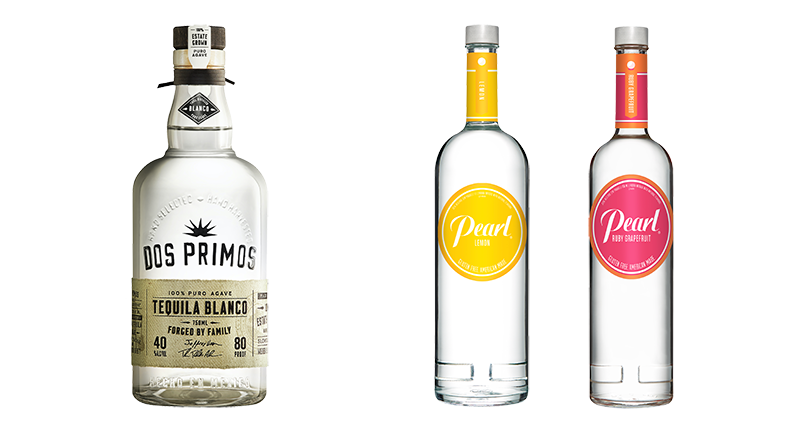 Dos Primos® Tequila
Spanish for "Two Cousins", Dos Primos® is the product of families coming together to create a superior tequila to share with those who know you best. Founders, Jeff Worn and Thomas Rhett bring a deep respect for nature, hospitality and living life a little slower.
To learn more about Dos Primos, please visit dosprimostequila.com or follow us @dosprimostequila on Instagram or Facebook. Shipments begin January 2021.
Pearl® Lemon and Ruby Grapefruit
The beginning of 2021 welcomes the newest additions to our Pearl® family: Pearl Lemon and Pearl Ruby Grapefruit. Pearl Lemon's flavor profile starts with hints of freshly cut lemon and finishes with a silky custard aftertaste lingering on the palate. Pearl Ruby Grapefruit packs a punch with its deliciously tart and refreshing zest.
Look for these individually sold items at your favorite store!