Baseball Hall Of Fame Member Pudge Rodriguez Visits Destiladora Gonzalez Gonzalez
April 9, 2019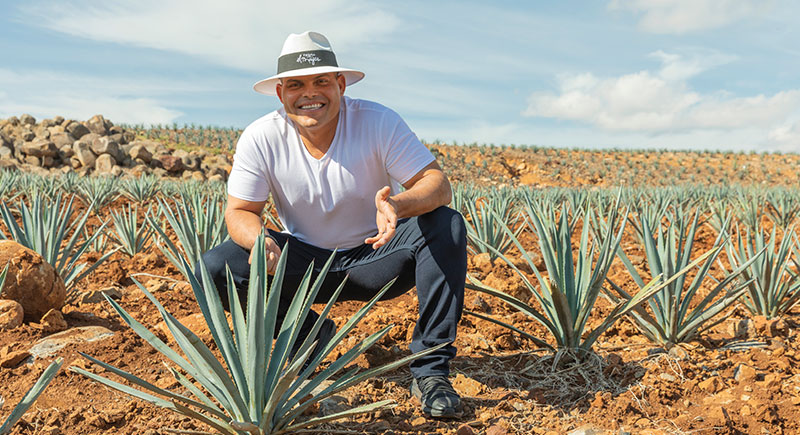 Iván "Pudge" Rodriguez joined Master Distiller Rodolfo González and his daughter, fourth generation distiller, Graciela González.
For a couple of days, Pudge was able to learn the ins and outs of tequila production. During his visit to Destiladora González González (DGG), he was able to see tequila come to life – from planting agave in ideal soil and harvesting the plant after years of maturation, to cooking and distillation, to the aging of the spirit. "It's incredible the amount of passion the González family has for the fine art of tequila-making," said Pudge. "You can tell this craft runs in their blood and that this is a family affair, which makes the tequila even more special." Pudge has been serving as an El Mayor® ambassador for almost a year and will continue the partnership in 2019, expanding the brand's recognition and awareness in the Dallas area. Well-known for his success in baseball and being inducted in the Baseball Hall of Fame in 2017, he has remained loyal and grounded in his Latino roots, including his love of tequila. "I enjoy sharing some El Mayor Reposado with my buddies after a round of golf and sipping on some El Mayor Extra Añejo at the end of a long day."
During his visit to DGG, Pudge was able to visit the agave fields and learn about how they are planted and harvested. He was impressed by how much strategy goes into the planting of the agave in the fields. He also enjoyed visiting the factory where he saw firsthand how the distillery uses autoclaves to cook the plants, the copper pot distillation and then on to how the tequila gets aged and bottled.
"While I already loved the product, I had a wonderful time getting to know the González family and learning about the art of their craft," he says. "El Mayor, and the family behind it, exemplify hard work, discipline and quality, which are qualities that are meaningful to me."