BLOOD OATH® PACT NO. 4
April 6, 2018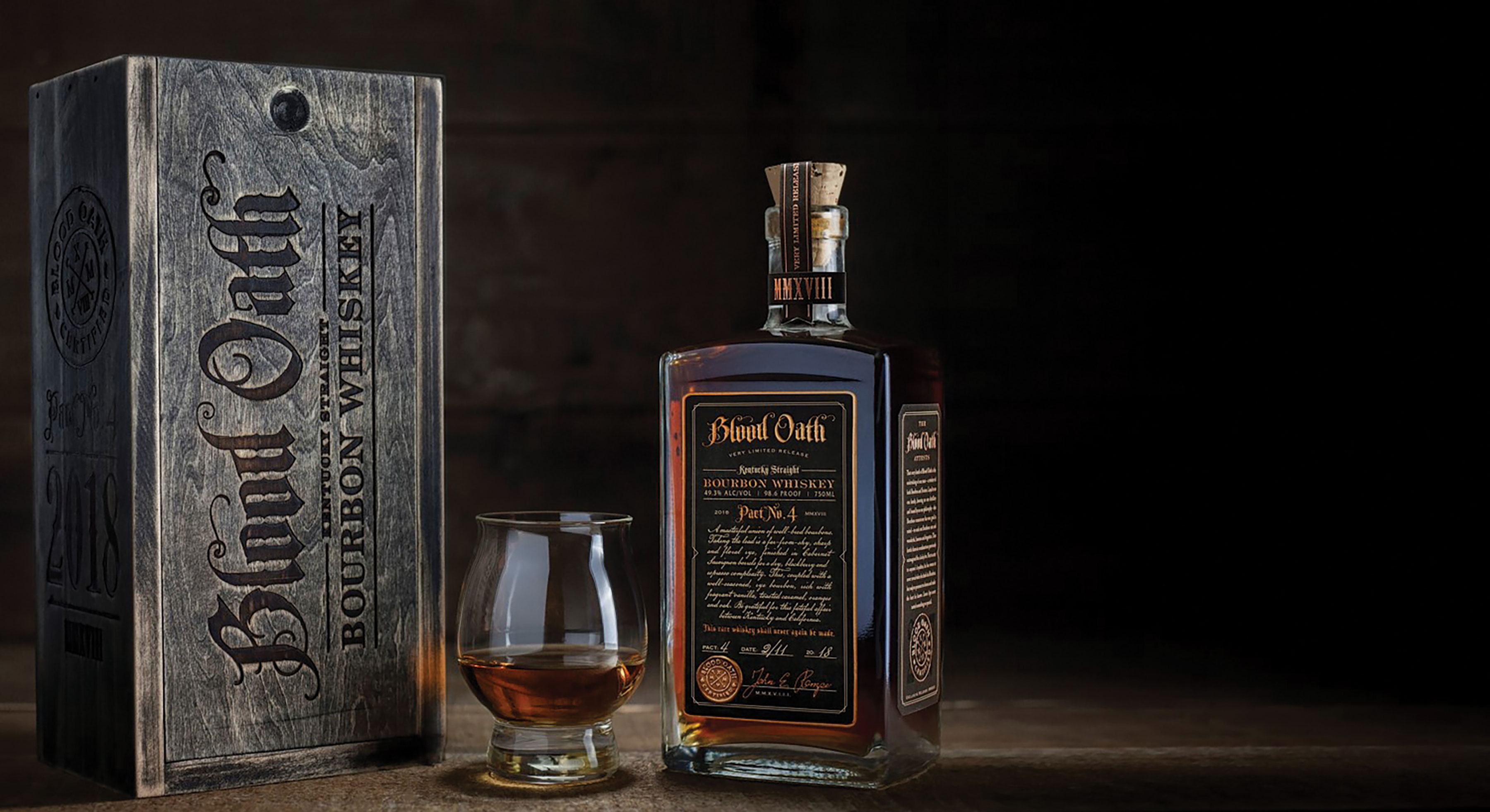 The 2018 Blood Oath® release, Pact No. 4, is a masterful union of three well-bred Kentucky straight bourbons that come together for a unique and complex flavor profile. The first is an extra aged 12-year-old bourbon that provides a mellow, smooth finish with deep oak undertones, while the second is a rich 10-year-old bourbon that adds caramel and honey flavors. The third, a 9-year-old bourbon, is finished in toasted bourbon barrels which add deep chocolate, vanilla, and spice flavors.
"We finished the 9-year-old bourbon in a toasted barrel to add an extra layer of flavor, giving it some spice with accents of chocolate. The toasted barrels, combined with the aging in traditional charred barrels, create a uniquely complex bourbon like no other," said John Rempe, Head Distiller of Lux Row Distillers™ and creator of Blood Oath.
To make it even more special, this year's release will be sold in a commemorative stained wooden box that is reminiscent of the toasted barrels used during the finishing process. Blood Oath Pact No. 4 is bottled at 98.6 proof and will be available at select retail stores nationwide in a 750mL bottle starting in April. Only 12,000 cases will be available, and once this bourbon is gone, it will never be made again.