Blood Oath® Releases Pact No. 6 this Spring
April 1, 2020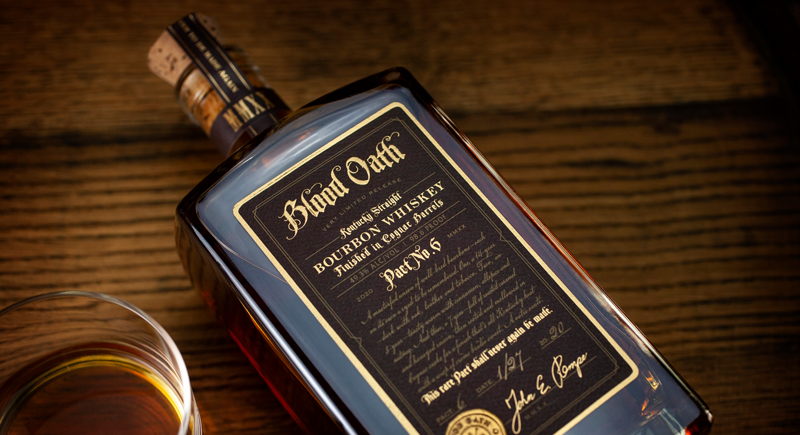 Another rare pact is coming out in April! Blood Oath® Pact No. 6 launches with another unique and flavorful bourbon created by John Rempe, Head Distiller at Lux Row Distillers™. This year's pact consists of three well-bred ryed bourbons, blended together for a truly memorable experience.
Pact No. 6 is a 14-year ryed bourbon with oak and leather flavors melded with an 8-year toasty ryed bourbon with hints of spice, and complemented by a 7-year ryed bourbon which has been rested in cognac casks for additional sweet, caramel notes.
"Pact No. 6 is special in that the cognac barrels added some sweetness and a slight fruity, brandy flavor to the bourbon, creating a special taste profile," says Rempe. "I wanted to see how these flavors meshed together and I have to say the result was spectacular."
As always, Blood Oath Pact No. 6 is a limited edition with only 17,000 cases being produced and sold globally.
"It's hard to believe we have been creating these expressions for six years and the reception has been so positive," adds Rempe. "I am already looking forward to Pact No. 7 next year."