Covered With Recognition
October 9, 2015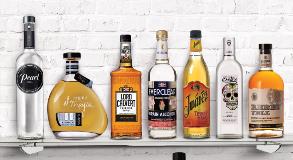 Luxco was recently featured in the July 2015 issue of Beverage Industry News.
Donn Lux spoke with writer Francine Cohen for "Luxco 2.0", an article about the re-engineering of Luxco and where the company is headed in the future.
In the piece, Donn described some of the current efforts of the company to become more of a hybrid business, working closely with both consumers and distribution partners.
Sharing the company's longtime philosophy, Donn said, "We have always felt, and will continue to feel even in the world of consolidation and technology, that people like doing business with people who have integrity and have products that deliver."
Donn went on to speak about the importance of brand proposition and Luxco's ongoing investments in personnel and products – like Pearl®, Everclear®, Rebel Yell® and Yellowstone.
To read the complete article, paste this URL into your browser.
http://issuu.com/beverageindustrynews/docs/binjl567737?e=4634904/14205013