Dale Naumann Retiring After 41 Years of Service
September 28, 2018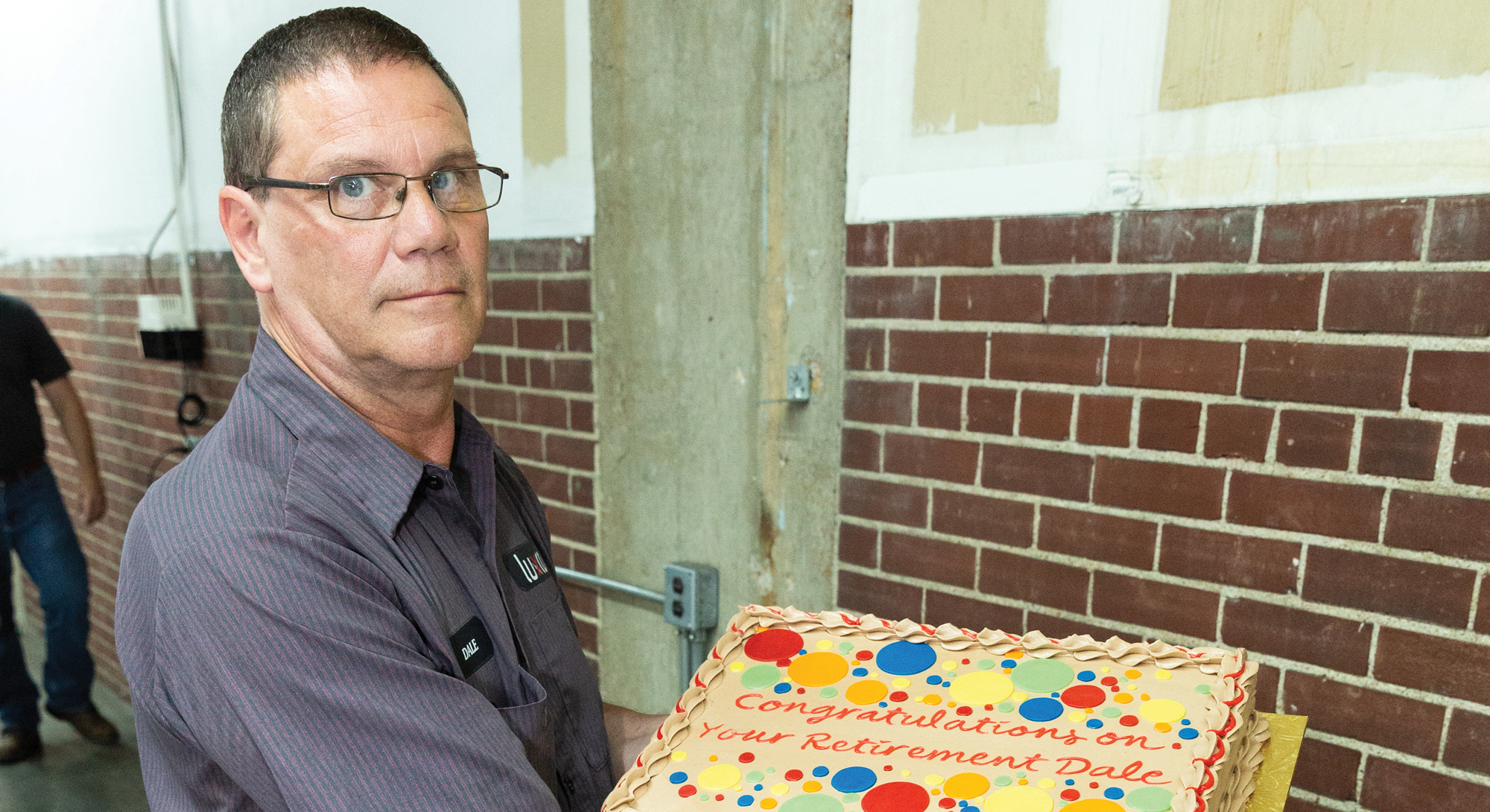 Shortly after the U.S. celebrated the Bicentennial in 1976, Dale Naumann started his career at Luxco. In his time at the company, he had worked in several capacities. First, he joined the company as a case-stacker, where he spent his days hand-stacking cases of product. He quickly moved to bottle dumping, where he worked for more than ten years, before transitioning into processing, where he worked to unload the tanker trucks of spirits and prepare them as needed by adding flavor, water or sugar. Years later, he became a palletizer technician, a position he held for almost two decades, and from which he retired this June.
In his almost 42 years of work at Luxco, Dale had seen many changes at the Kemper plant – many of which were related to advances in technology and new and improved machinery. Many of the tasks that existed in 1976 are now much more efficient, with the help of machines and smarter operation techniques. Dale says one of the most exciting changes he had seen over the years was the improved product quality of Luxco's portfolio of brands. "The product coming out of our plant is incredible," he says. "I never would have imagined that we would be producing this kind of top-notch product, and at this high quantity, when I started."
What hasn't changed much, according to Dale, is the generosity of the Lux family. "When I first came to work here, I knew I was at the right place because Mr. Lux treated us all like family. Talking to him was like talking to my own father. He was always willing to help any of us with any problems," says Dale. "From day one, the Lux family was incredibly generous. When Donn took over, the same generosity continued, and that is what makes this place so special."
While Dale will miss his colleagues at work, he plans to spend time working around the house in retirement, as well as enjoying rides on his motorcycle and spending time with his wife, daughter and granddaughter. "As much as I appreciate the last 41 years, I'm really looking forward to not waking up early in the morning and sleeping in a bit," he says.
We wish you the best of luck in your retirement, Dale. Thank you for your years of service to Luxco!