David Bratcher Receives Paul A. Lux Award for 2020
April 8, 2021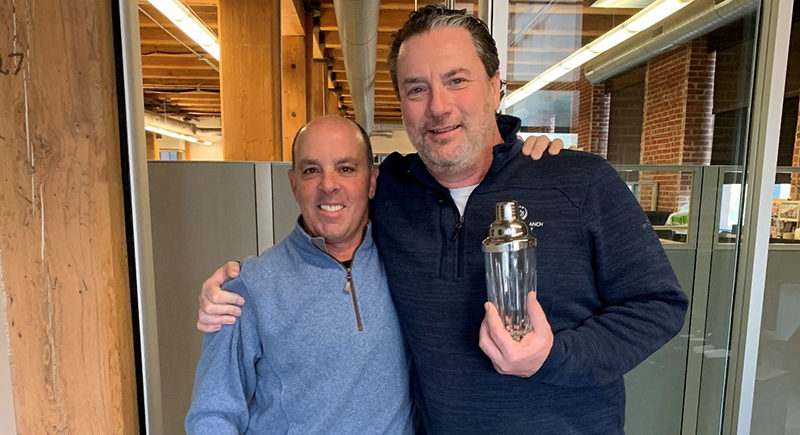 Luxco® President David Bratcher received the Paul A. Lux Award for 2020 in recognition of his outstanding achievements, dedication, integrity and commitment to Luxco. Nominated by his peers, David was presented with the award by Donn Lux, who cited multiple examples of David's contributions during a challenging 2020.
"Each year, this honor is presented to someone who embodies my father's values and exemplifies the qualities my dad would like to see. As evidenced by several nominations and glowing recommendations by his peers, David is well-deserving of this honor. He knew my father well, and they worked wonderfully together. I am proud to present David with this award, and I can't think of anyone more deserving."
David took the opportunity to share his thoughts about the man for whom the award was named.
"For those of you who never met Paul Lux, he was a tremendous man and someone I respected immensely. He was there when I started my journey with Luxco in 1997, and I can tell you this: I wouldn't be doing what I am today without his and Donn's help throughout the the years.
From the moment I met Paul, I knew we had a natural connection. Paul was an 'ops guy' like myself, so we spent a lot of time together while he showed me the ropes – educating me not only about Luxco operations but about business and life in general.
I have tried to model my own leadership style based on his example of being knowledgeable, yet approachable. He never acted like he was better than anyone else, and that stuck with me.
He has been gone nearly 16 years now, but he continues to be a presence in my life. I can't thank Paul, Donn and the entire Lux family enough for helping shape the leader – and the man – I am today."
Congratulations to David, the 2020 recipient of the Paul A. Lux Award!