David Nicholson® Bottle Refresh
April 8, 2021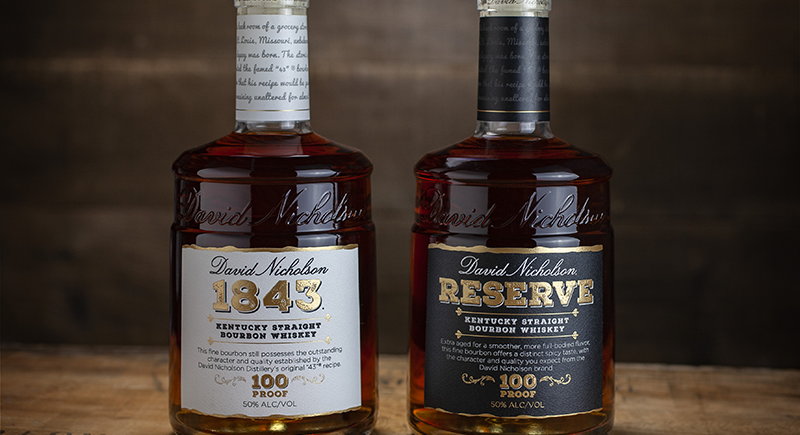 Hitting retail shelves in Q2 2021, David Nicholson® 1843 and Reserve bottles will feature a more modernized bourbon look that preserves the visual appeal of the classic label design, while introducing a new bottle shape.
The David Nicholson brand has had a variety of looks and packaging that date all the way back to 1843, when Mr. David Nicholson created the spirit in his downtown St. Louis grocery store. The most recent update to the design and packaging came in 2000 after Luxco® purchased the David Nicholson brand from the Van Winkle family.
According to Luxco Whiskey Assistant Brand Manager Philip Lux, the design enhancements are intentionally "evolutionary, not revolutionary."
"David Nicholson has a great relationship with its customer base as it is, given its long and successful history. This updated look will allow the brand to become more premium and grab the consumer's attention with its new, more attractive bottle that stands out on shelves."
The label look and color scheme remain consistent with the previous branding, with 1843 retaining its white label to reflect its wheated mash bill and the Reserve retaining its black label to reflect its ryed mash bill. The shape of the bottle has been modified to give it a more "bourbon" look without moving completely away from the distinct David Nicholson bottle design. Also, the script "David Nicholson" embossing has been moved down to the bottle face from the top shoulder.
The result is a bottle unlike any other in the industry. The brand now takes on a more premium look while retaining its unique appeal.