Daviess County® Bourbon Celebrates Its Rich Legacy and Promising Future with a New Digital and TV Ad
July 14, 2021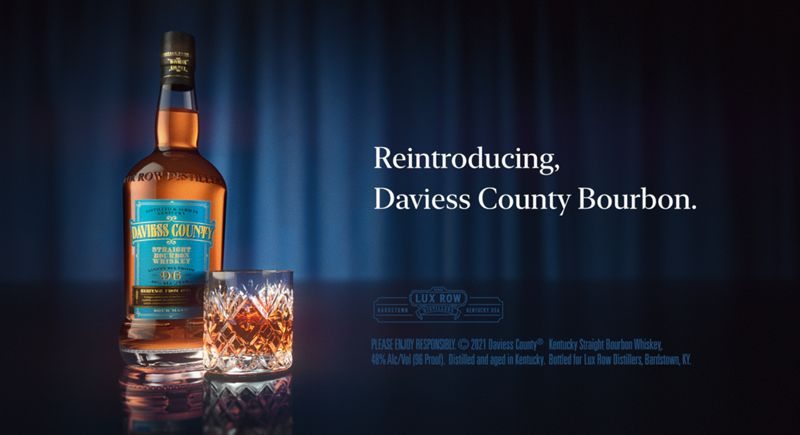 In 2020 Lux Row Distillers™ reintroduced the Daviess County® Kentucky Straight Bourbon family. With a heritage dating back to 1874, Daviess County Distilling Company was one of the great bourbon distilleries in Kentucky, blazing the trail for several other distilleries that opened in the Pre-Prohibition era.
The brand has created a 30-second digital and TV ad, that pays tribute to this rich history. The ad will appear on streaming TV services including YouTube TV, Roku, Amazon Fire and Apple TV as part of a $500,000 advertising investment.
In recognition of the brand's history and heritage, the ad features the following message:
"In 1874, Daviess County Kentucky Straight Bourbon was born. A half-century later, it survived Prohibition. Now it lives on. Honoring the name with a promise to never stop perfecting. Reintroducing a historic new taste. Reintroducing Daviess County."
Be on the lookout for the Daviess County Bourbon ad online and via TV streaming services!