Daviess County® Holds Successful Launch Parties to Introduce the Brand
July 9, 2020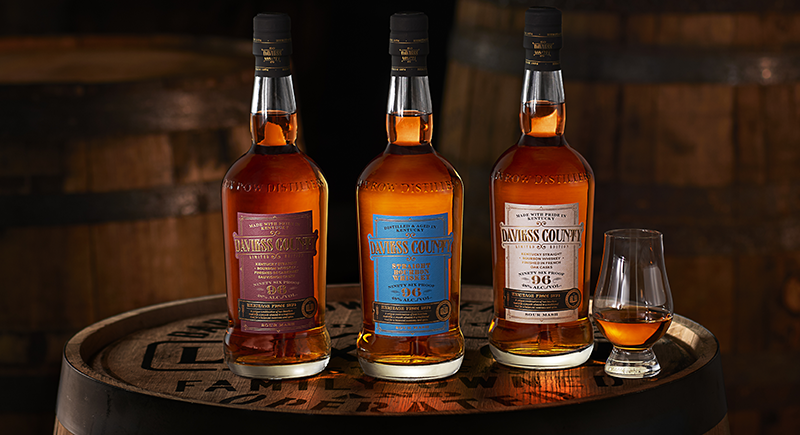 Daviess County® Kentucky Straight Bourbon, the newest brand released by Lux Row Distillers™, was
introduced in the first quarter of this year. Launch parties were held in New York City as well as in Bardstown and Owensboro, Kentucky.
First, Lux Row Distillers hosted a "hometown launch" of the new bourbon in Bardstown, also known as the heart of bourbon country. Guests were one of the first to enjoy the three variants of the ultra-premium family of bourbons and learn more about the brand.
For the New York launch, Division Manager Tracy Murphy and Field Sales Manager Jeff Mui collaborated with two fantastic accounts – Ragtrader in Manhattan and The Library on Long Island – to launch the bourbon line to all on- and off-premise representatives of Southern Glazer's Wine and Spirits of New York. Both of these accounts held tasting events, where guests enjoyed the new bourbon line along with great food, cocktails and atmosphere.
In addition, Jeff Mui, joined by Assistant Brand Manager Philip Lux, visited multiple locations in New
York to start selling Daviess County. "It went over extremely well," says Philip Lux. "Liquor store owners and bar managers were anticipating this release and were ready to jump on the opportunity."
Another launch event was held in Owensboro, Kentucky – where Daviess County originated at the Daviess County Distilling Company. The launch could not be deterred; even with tornado warnings in effect, a fantastic event went on where almost 200 people enjoyed these delicious bourbons and learned more about the history of the brand.
Daviess County is off to a great start – more success to come!