DENVER INDUSTRY NIGHT CELEBRATING EXOTICO® TEQUILA
April 6, 2018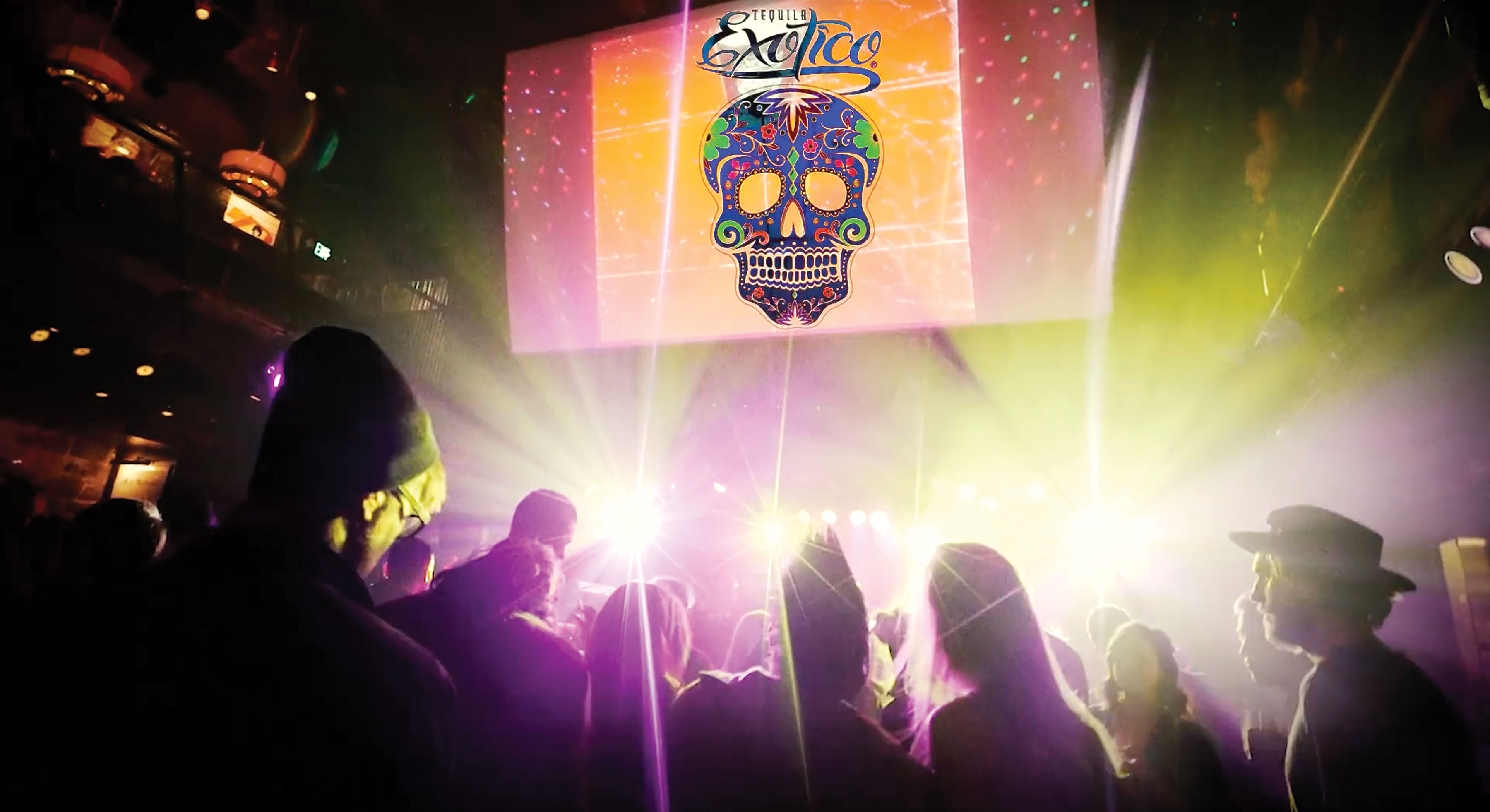 Cocktails, performers, and interactive branded elements brought Exotico® Tequila to life at the Exotico Tequila Industry Night in Denver, Colorado this winter. Held at Ophelia's Electric Soapbox, the event supported RNDC Colorado – and the key accounts that helped get them there – in exceeding their 2017 goal by hitting approximately 20,000 cases. More than 500 industry professionals, including bartenders, buyers, sales team members, local industry influencers, media partners, and more, got a taste of Exotico Tequila throughout the night.
Featured cocktails included Frozé, an array of Exotico Margarita flavors, and signature tequila-beer cocktails. All were designed to showcase Exotico's creativity in the cocktail segment.
Entertainment took a front seat, with performances by several local bands, DJs, and rappers, as well as illusionists who performed an act set to the theme of "Let Your Spirit Rise".
As a local tie-in, a popular Denver-based ice cream company, Little Man Ice Cream, created a Mexican Chocolate Mocha Exotico Tequila flavor to serve throughout the night, while Never Summer Snowboards crafted custom Exotico snowboards, which were raffled off to the crowd. Additionally, Red Bull's local team brought light-up menus and curated a featured Exotico drink. PBR supplied the photo booth for the event and was served as the night's featured beer. The Exotico Tuk-Tuk – a three-wheeled vehicle – was available for free rides within the Denver Metro area throughout the night to ensure event attendees would get home safely.
Overall, Exotico Tequila kept it 100% (agave) at its largest account takeover to-date. A big thank you to our industry partners for their continued support!