EL MAYOR® & EXOTICO® TEQUILAS WIN BIG
April 8, 2017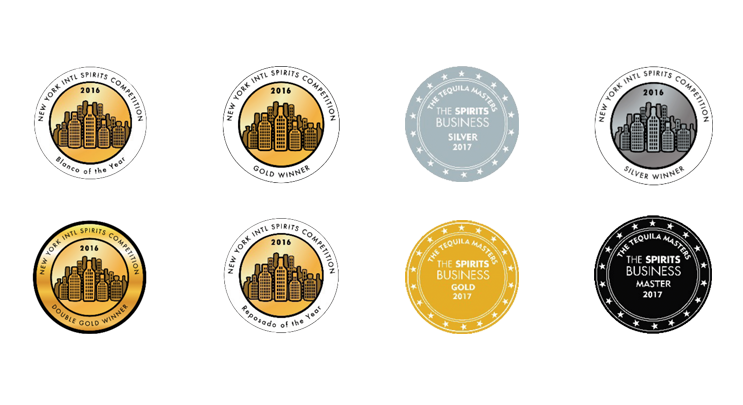 El Mayor® and Exotico® Tequila were recognized for their excellence in quality at the 2017 Global Tequila Masters and the 2016 New York International Spirits Competition. The Global Tequila Masters is one of the most renowned and impartial blind tasting competitions in the world, while the New York International Spirits Competition is the first major international spirits competition with trade-only judges.
Judged by category, age, design, and packaging at the Global Tequila Masters competition, El Mayor Extra Añejo earned a Master medal and El Mayor Añejo earned a Gold medal. Exotico Blanco, El Mayor Blanco, Exotico Reposado, and El Mayor Reposado each earned Silver medals in their respective categories.
El Mayor and Exotico again earned top honors at the seventh annual New York International Spirits Competition in October, where close to 600 spirits from around the world competed in a blind tasting and were judged by category and price. Exotico Blanco was named Blanco of the Year and also earned a Gold Award, while Exotico Reposado was named Reposado of the Year and earned a Double Gold Award. El Mayor Blanco and El Mayor Reposado each brought home a Silver Award as well.
"Luxco's tequila portfolio continues to stand out at award competitions, further demonstrating its appeal on both national and international levels," says Katie Dwyer, Brand Manager. "The art of crafting 100 percent agave tequila is inherently reflected throughout each variety, bringing full-circle the unique legacy of El Mayor and Exotico tequilas and the dedication to perfecting this craft for the world to enjoy."
More great accolades for our line of tequilas to close out 2016 and kick off 2017!