El Mayor … Handcrafted Legacy
September 30, 2015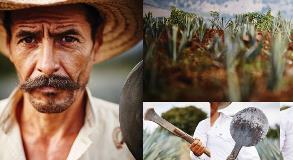 This exciting campaign will focus on the arduous process that's followed day-in and day-out to create El Mayor. Through the use of dramatic, portrait-like imagery, consumers will see the people, tradition and effort involved in creating each bottle of this premium tequila.
Every instance throughout the distilling process where human hands help craft the product will be documented, and celebrated, showcasing El Mayor as the tequila that receives time-honored, nurturing care that today is almost unheard of in this industry.
The campaign will come to life at retail, on social media and our brand website, where we can utilize the impact of striking visuals to position El Mayor as a high-quality, handcrafted tequila.
To view the handcrafted legacy visit
www.luxco.com/news/news-article/news/2015/08/28/introducing-el-mayor-a-handmade-legacy