El Mayor® Launches Limited Release Tequilas
September 28, 2018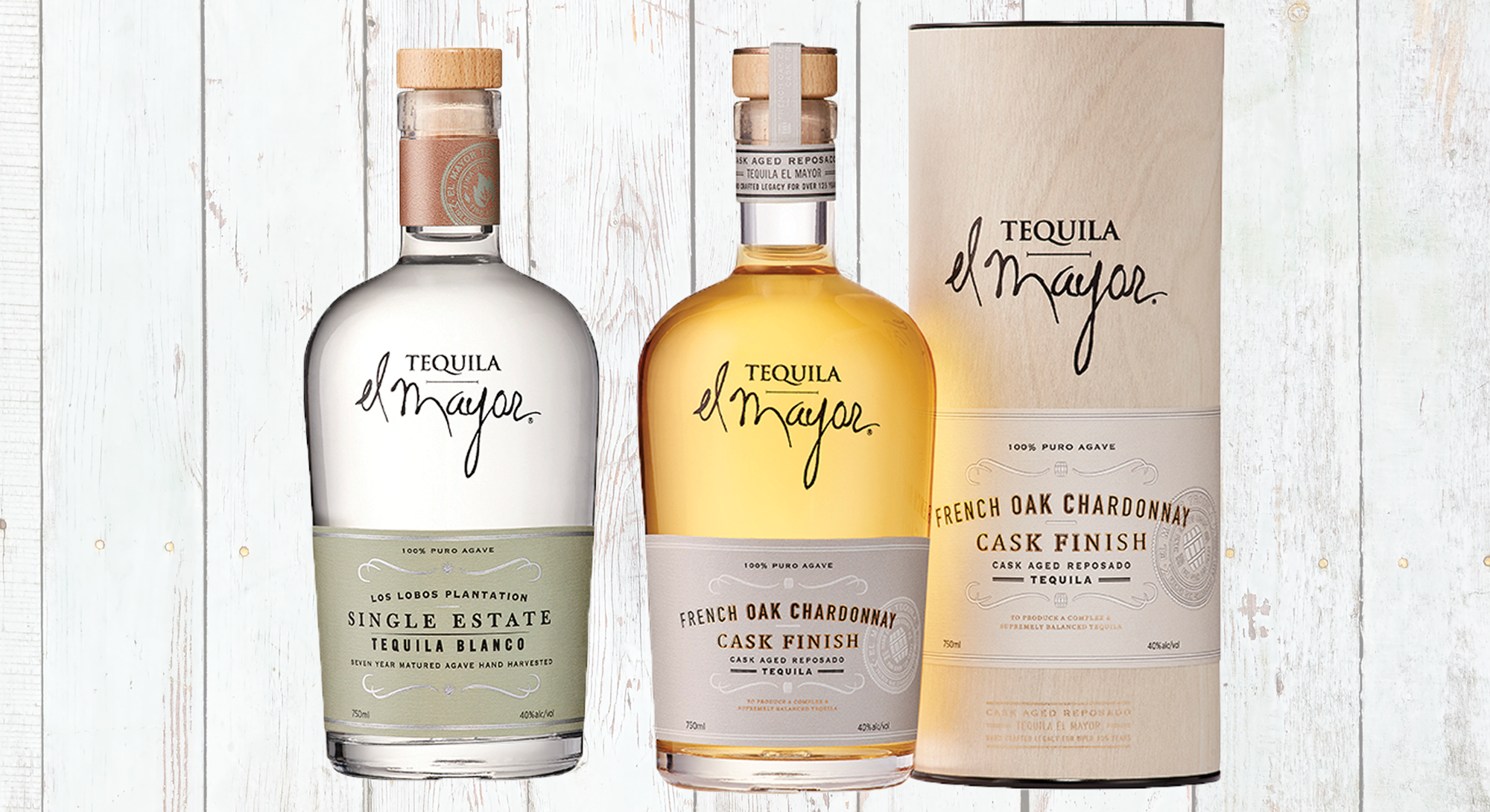 El Mayor® Tequila has launched two new limited release editions: El Mayor Single Estate Blanco Limited Release and El Mayor Cask Finish Limited Release.
The El Mayor Single Estate Blanco Limited Release is an evocative tequila, sourced entirely from the Los Lobos Plantation in Jalisco, Mexico. This tequila was created from 3,500 hand-selected agave plants that were tended for seven years and harvested meticulously by hand. This unrested and crystal clear tequila is a true expression of the plantation, with notes of agave and wild herbs on the nose and a full, intense bouquet with every sip.
The El Mayor Cask Finish Limited Release is an imaginative reposado tequila, distilled from estate-grown Blue Weber Agave and aged for nine months in French oak chardonnay casks. This tequila is made from hand-selected agave that is slow-cooked for 28 hours and gently pressed before undergoing double distillation and then resting for nine months in the French oak barrels in the back of the hacienda for ultimate flavor. This premium tequila is meant to be sipped and savored on its own, due to its high quality and flavor profile.
Graciela González is the mastermind behind these two new variants. Graciela is a fourth generation distiller and daughter of Master Distiller Rodolfo González at Destiladora González González, which produces El Mayor Tequila.
"For the Single Estate Limited Release, we chose agave plants from a plantation very special to my father and chose only the agave that grows between the rocks and on the hills – tricky terrain that allows it to develop higher sugar levels."
"Growing up in the tequila industry, I have developed a great interest in creating different spirits, and bringing together two of my favorites – tequila and wine – was the inspiration behind the Cask Finish Limited Release," says Graciela.