El Mayor® Tequila Shines in Dallas
December 23, 2019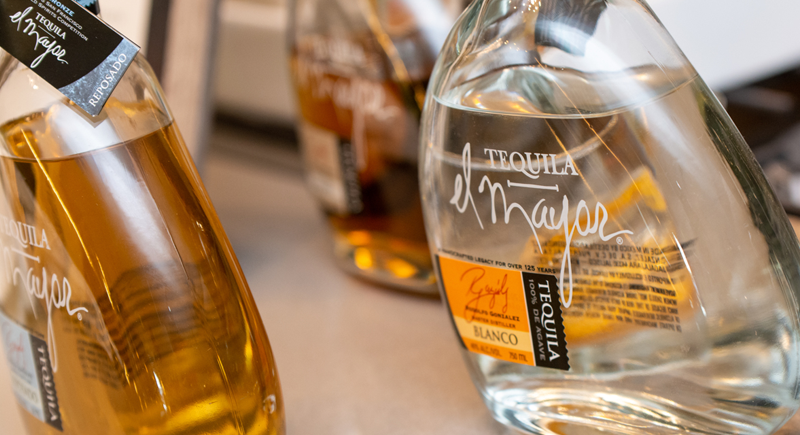 Summer Chef Series
The Dallas Modern Luxury Summer Chef Series is a can't-miss event for those seeking delicious food, refreshing beverages, and notable personalities in the Dallas community. For the fourth time, El Mayor® Tequila partnered with Modern Luxury to participate in this series of three events, held at high image kitchen outfitters in the design district. Partygoers were able to pair their gourmet bites from well-known celebrity chefs with some fantastic El Mayor Tequila specialty crafted cocktails, complimented by Fever-Tree mixers.
The Lemon and Thyme Sour combined El Mayor Reposado with black tea infused honey, lemon juice, and Fever-Tree lemon tonic. The Eastside Gimlet brought together El Mayor Blanco with aloe liqueur, mint syrup, and lime juice.
Each cocktail expertly complemented the chef's creations for a culinary treat!
D Magazine's Launch Party Features El Mayor® Cristalino
In early November, El Mayor® Cristalino was featured in D Magazine's Dallas 500 launch party for their CEO edition in Dallas, Texas. El Mayor Cristalino is an añejo tequila that has been filtered using ultra fine charcoal which creates the perfect balance between an añejo and a blanco. The event took place at the Meyerson Symphony Center where almost 300 guests enjoyed Luxco® spirits at the event's main bar. In addition, a dedicated El Mayor Cristalino bar was featured with several unique cocktails for attendees to enjoy. Guests were welcomed with Cristalino at the event and the brand received a nod from the company's CEO as well.
Overall, the event generated more than 150,000 impressions in Dallas!