Employee Spotlight – Bill Bursley Bottling Manager
October 2, 2019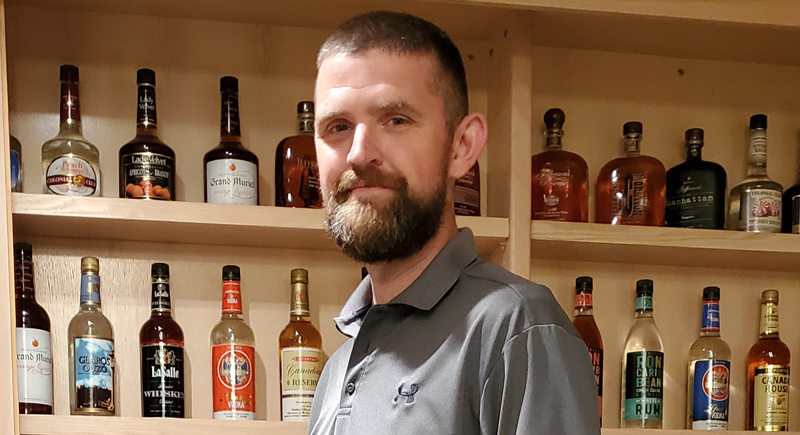 An Ohio native, Bill Bursley is the Bottling Manager for Luxco's Cleveland plant. He joined the company in 2015 as a Processor before taking on his current role this year. His daily tasks include coordinating bottling operations for all Cleveland bottling lines, managing the production team to ensure bottling is performed correctly and efficiently, and maintaining the highest standards of quality and safety.
"I see my main job as being a booster and leading from the front," he says. "Employee morale is really important to me–the bottling lines are fast-paced and it can be stressful at times, so making sure our whole team feels appreciated is vital. And I like to get them to crack a smile at my expense from time to time as well."
Bill's enthusiasm is apparent as he says the best part of his job are his co-workers. When not at work, he enjoys spending time outdoors gardening, hiking and cycling. He is also a pocketknife collector, with an impressive collection of approximately 300 knives. "My grandfather got me interested as a child and it's become a fun obsession. I love collecting, customizing and sharpening–makes me happy," he says.
FUN FACTS:
What is your all-time favorite movie?
The original Star Wars trilogy!
What is a place you would love to travel to?
Antarctica, it's the only continent I've yet to visit. (I'm a 10-year Navy veteran, so I'm well-traveled.)
What is your favorite cocktail/drink?
Bourbon, neat. Funny thing, I've always been a fan of Rebel Yell®, even before working for Luxco®.
Famous person you would like to meet?
Buzz Aldrin! I've spent endless hours looking at the moon through my telescope. There's so much more to it than can be seen with the naked eye. He walked on it! To hear his story in person would be amazing.