EMPLOYEE SPOTLIGHT: BOB DISTLER
July 19, 2017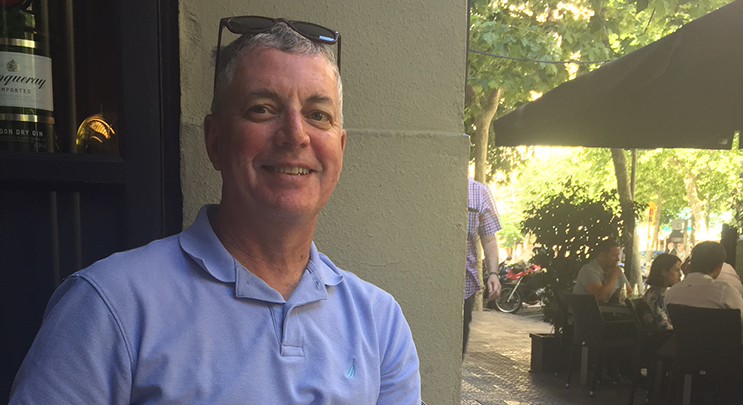 Title: Winemaker at Meier's Wine Cellar in Cincinnati
Bob Distler may have joined Luxco® on April Fool's Day in 1995, but his job as a winemaker is no joke. Bob is responsible for overseeing the production of the raw materials that go into Luxco products, ordering labels and glass, and ordering the components that go into manufacturing many products. This includes juice, bulk wine, and concentrate. In addition, he schedules tanker trucks at the plant and ensures that the overall process is smooth.
Bob says the best part of his job is his co-workers at the Cincinnati plant. The family environment works for him, and he has enjoyed the 20+ years he has been with the company.
Originally from upstate New York, Bob has also lived in California, and he worked at a couple of vineyards before joining Luxco. In his spare time, he enjoys gardening and traveling.
Get to know Bob Distler
Best Word to Describe You – Dry sense of humor, rarely in an ill mood.
Favorite Movie – I have too many favorites to come up with one.
Favorite Sport – College football
Last Book You Read –I read every day during lunch, it's my quiet time here. Right now I'm reading "The Last Crypt", an adventure novel written by a Spanish writer.
Favorite Cocktail – Red wine
Famous Person You Would Like to Meet – Barack Obama
Place You Would Love to Travel – I've been to Paris, Ireland, and I just got back from Spain last week. Next place to visit is Italy. I'm planning on going next year.