Employee Spotlight – Caitlin Jackson – Brand Manager – Limestone Branch Distillery™
April 8, 2021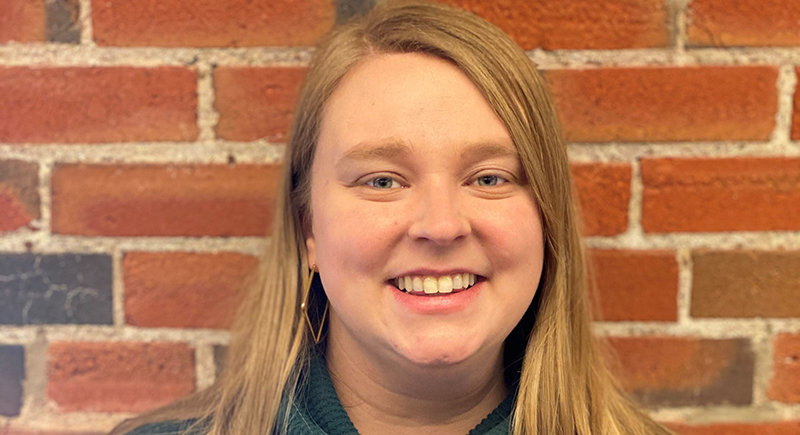 Caitlin Jackson started her career with Luxco® in 2016 as an Assistant Brand Manager working on the Lux Row Distillers™ portfolio of bourbons. She is now the Brand Manager for Limestone Branch Distillery™, supporting the Yellowstone®, Minor Case and Bowling & Burch brands.
In her role, Caitlin handles a host of responsibilities for the Limestone Branch portfolio, such as developing brand strategies, implementing marketing programs, and developing new product ideas and packaging options in support of the various brands.
"A lot of what I do is managing many moving parts and projects, including working with numerous cross-functional teams and external agencies," said Jackson. "And while juggling all the different pieces and teams to get things done can be quite challenging, it's what I love about my job, because I get to work with so many different people and build relationships with them!" When not at work, Caitlin can often be found at the park with her dog, or at home hosting friends for dinner or cocktails.
FUN FACTS:
What is your favorite movie?
Father of the Bride – love a good
laugh from Steve Martin!
What is your favorite cocktail?
It's a tie between a Bowling & Burch gin and tonic and a Yellowstone® Select Old Fashioned
Name three celebrities/famous people you'd want to invite to your cocktail party.
Betty White – with 99 years of knowledge and experience, she's sure to have the best advice on how to enjoy life to the fullest!
Andy Cohen – how can you not love Andy Cohen?
Paul McCartney
Is there anything else you'd like your colleagues to know about you?
I have big love for baking – and bake as much as I can! When I'm not baking, I'm reading cookbooks or watching the Great British Baking Show to learn more techniques.