Employee Spotlight – Donald Schnell – Luxco® Quality Control Manager
July 13, 2022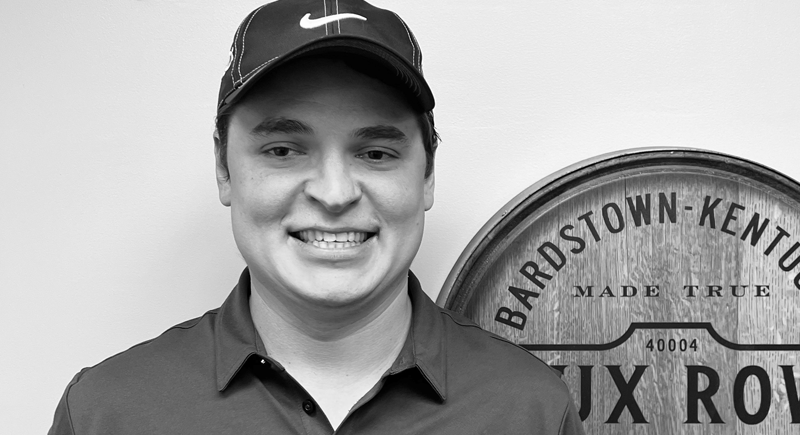 Donald Schnell joined Luxco® in April 2016 as a Quality Control Technician and currently serves as a Quality Control Manager. His work is far-reaching–managing quality control production efforts in St. Louis, Cleveland, and Kentucky for Lux Row Distillers™ and the Limestone Branch Distillery™. His oversight includes raw-material-supplier relations, fitness and quality trials, product testing, ensuring internal specifications and external government regulations are met, and end-consumer satisfaction.
"The most rewarding part of my job is getting to be among the first to taste our products before they hit the shelves," said Donald. "It was especially exciting watching Lux Row being built and then drinking our first bourbon four years later."
Donald enjoys time camping, cooking, and gardening when not at work.
FUN FACTS:
What is your favorite movie?
Die Hard 2 and 3, Star Wars
What is your favorite cocktail?
It's hard to choose – I enjoy Lux Row 12 Year Double Barrel Bourbon and Ezra Brooks® Old Ezra 7-Year-Old Barrel Strength
What is your dream vacation?
I have been to 36 states, so this is hard – but either driving to Alaska or spending three weeks traveling to all the national parks up and down the west coast (California, Oregon, and Washington)
What is the best word to describe you?
Passionate
Is there anything else you'd like your colleagues to know about you?
I have a hard time picking favorites.