Employee Spotlight – Kristen Rickermann Operations Manager
April 9, 2019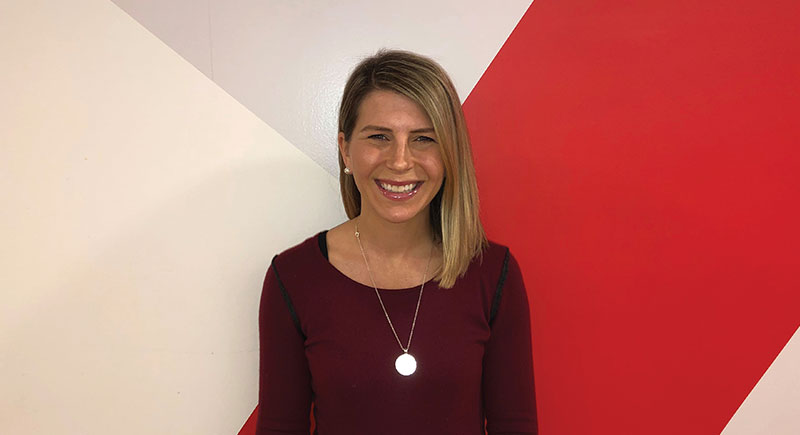 Kristen Rickermann began her career at Luxco in 2013 as Supply Chain Coordinator, moving on to Project Manager in 2014, and then Operations Manager in 2015. She is currently Operations Manager where she oversees customer service, production scheduling, off-premise management, new material sourcing and projects, and the item system management.
"The biggest challenge I face daily in my job is both a gift and a curse," she says. "You never know what the day is going to hold or what 'fire' you may have to put out, but it keeps it interesting for sure. It's all about how you react to these unexpected occurrences – you have to adjust as best as you can!"
Born and raised in St. Louis, Kristen says while her job can be unpredictable the team of people she works with daily makes it all worth it. "They are seriously the best in the business and there is never a dull moment," she says.
In her six years at Luxco, she has adopted the Luxco way of life – work hard, play hard – and striving to do the right thing, always.
When not at work, Kristen enjoys running with her girlfriends, spinning, hiking, cooking and eating great food. She also loves traveling with her family – husband Kyle, one-year-old daughter Clara and four-year-old son, Calvin.
FUN FACTS:
Favorite sport?
Baseball/Softball
Place you would like to travel to?
New Zealand/Australia
Favorite cocktail?
Cosmopolitan with Pearl® Citrus or a good glass of wine. And of course, a brilliant vanilla latte
Famous person you would like to meet?
Shalane Flanagan
Best word to describe you?
Vivacious