EMPLOYEE SPOTLIGHT: RICK ANGEVINE
July 18, 2017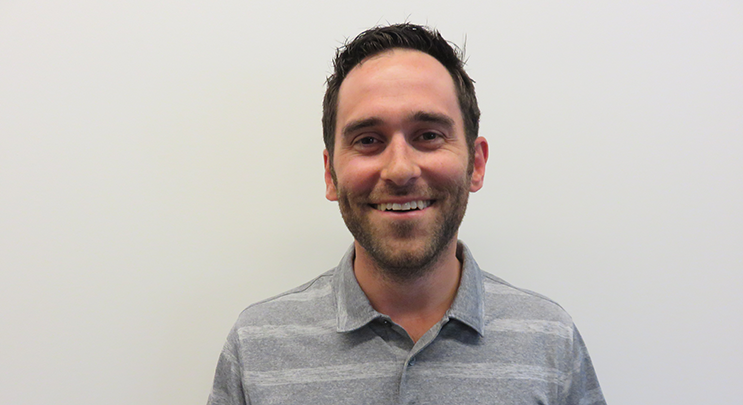 Title: Materials Sourcing Specialist
Rick Angevine joined Luxco® in July of 2015 as a Materials Sourcing Specialist at the Clark office. In this position, he works with new vendors on sourcing materials used for Luxco products, including bottles, labels, and corks. He sources materials for new products that are launching and works with people at the bottling plant to ensure that all new materials will function properly during the bottling process.
Rick says a recent fun project for him was sourcing the materials for the new Minor Case® Straight Rye Whiskey packaging – finding the perfect glass source from Italy, printing the label on an old-school letterpress, and all the details that went into giving the packaging a truly authentic look and feel.
Rick says what most appealed to him about coming to work at Luxco was the work environment and team atmosphere. He felt at home in a hard-working yet exciting environment. In his spare time, he enjoys playing golf and traveling with his wife, Caroline.
Get to know Rick Angevine:
Best Word to Describe You – Adventurous
Favorite Movie – The Dark Knight Series
Favorite Sport – Golf
Favorite Cocktail – Rum and Coke, with Lady Bligh® of course
Famous Person You Would Like To Meet – The GOAT, Tom Brady
Last Book You Read – Band of Brothers
Place You Would Love to Travel – Nepal; even though I have been there, it's an incredible place and would go back as often as possible.