EVERCLEAR® ENCOURAGES CONSUMERS TO GET CREATIVE
April 6, 2018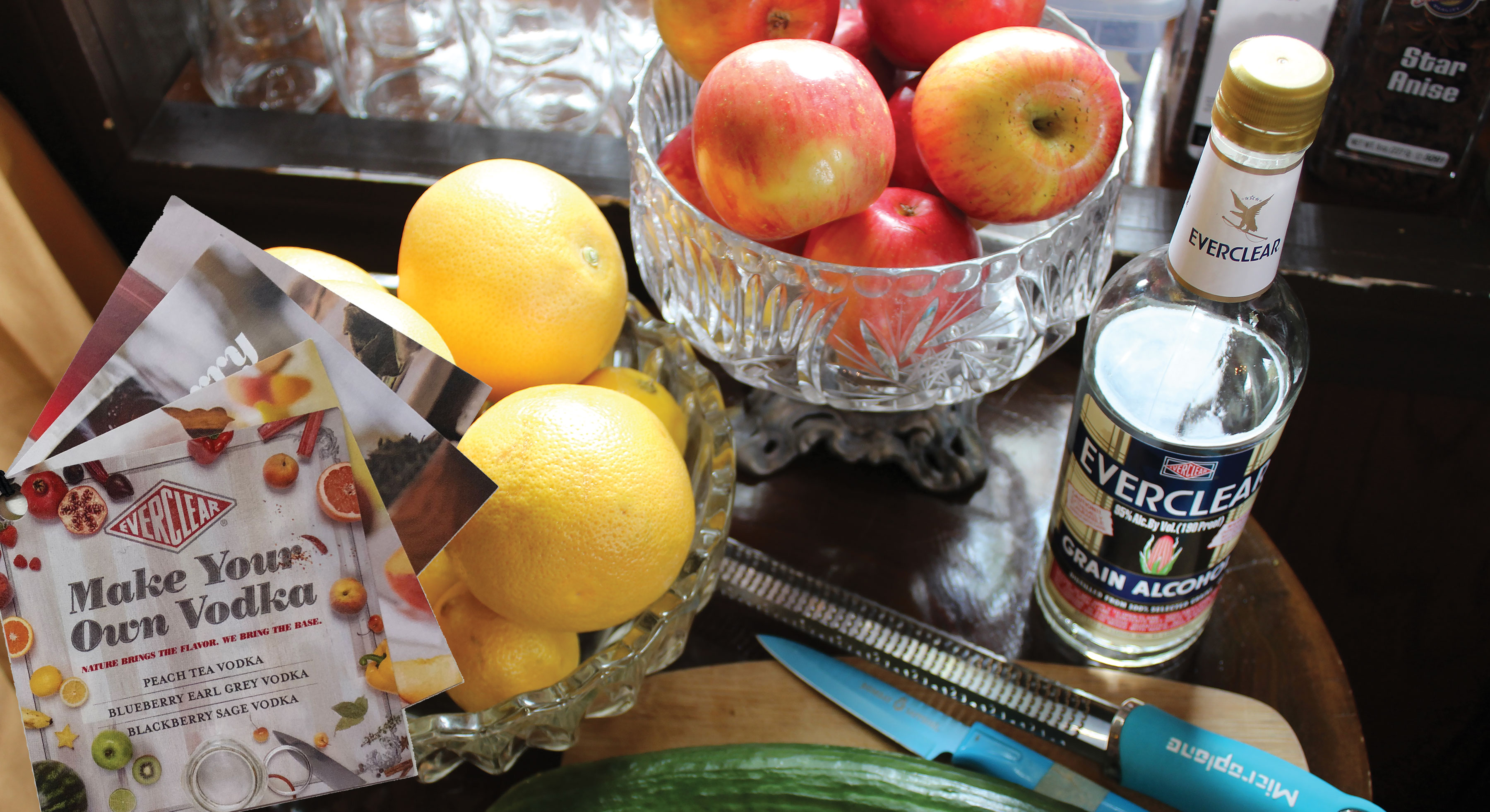 A clean slate, a blank canvas, and endless potential – three ways to describe the many benefits of experimenting with Everclear in mixology. The higher alcohol content, and clean taste, gives Everclear® an edge in its ability to extract flavor, making it ideal for infusions.
Everclear continues its Make It Your Own campaign, highlighting the brand's versatility. This spring, consumers are encouraged to use fresh, natural ingredients to create their own do-it-yourself (DIY) flavored "vodka." The DIY trend allows consumers to customize and personalize their products in order to meet their goals – may that be calorie control, unique flavors, or specific alcohol proof.
This summer, many 750mL and 1L sizes of Everclear will have recipe booklets attached to the bottle at retail to help consumers with creative ways to enjoy the spirit.
Whether you're crafting a complex tincture or simply making a two-ingredient infusion, we invite you to Make It Your Own!
Visit MakeitYourOwn.com for recipes and more.