Everclear's® New Look
September 28, 2018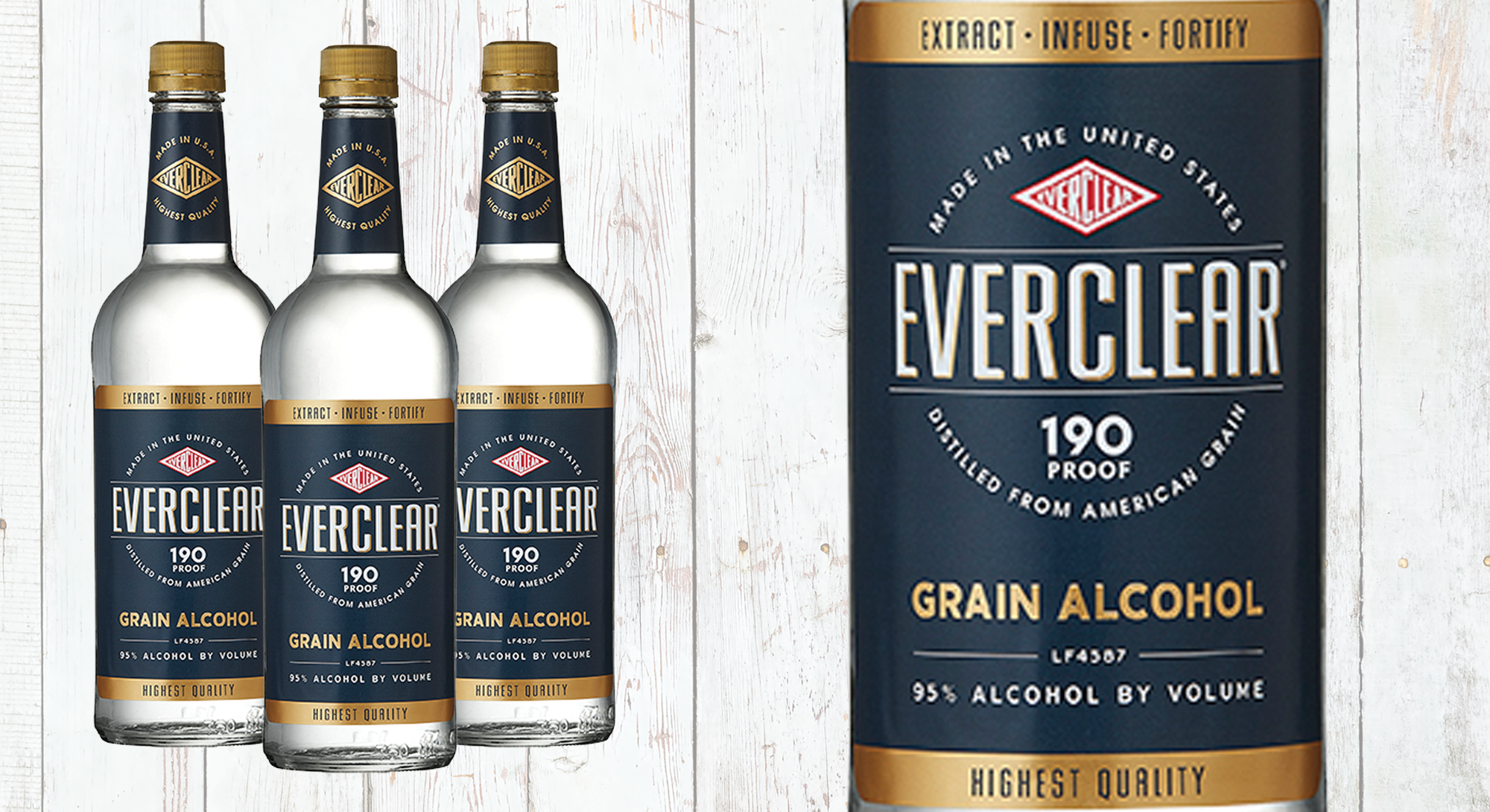 Everclear® Grain Alcohol launched new, sophisticated packaging that illustrates the grain alcohol's versatility for consumers. The new look will flow into markets nationwide throughout the rest of 2018.
The brand's new look is clean and modern – yet timeless – and still maintains the iconic diamond logo that many have come to recognize. It brings more attention to the brand name and key features of the product.
Everclear's modernized packaging is more in tune with the way consumers and mixologists use the product in our current craft cocktail culture – calling them to extract, infuse and fortify right from the front of the bottle. The packaging lends itself to the Make It Your Own by Everclear online hub, promoting responsible consumption and creative brand usage. Everclear's clean taste and higher proof make it an ideal blank canvas for creating simple cocktails, infusions, liqueurs, bitters, and more.