Exotico® and El Mayor® Featured at the Nightclub & Bar Show
October 15, 2021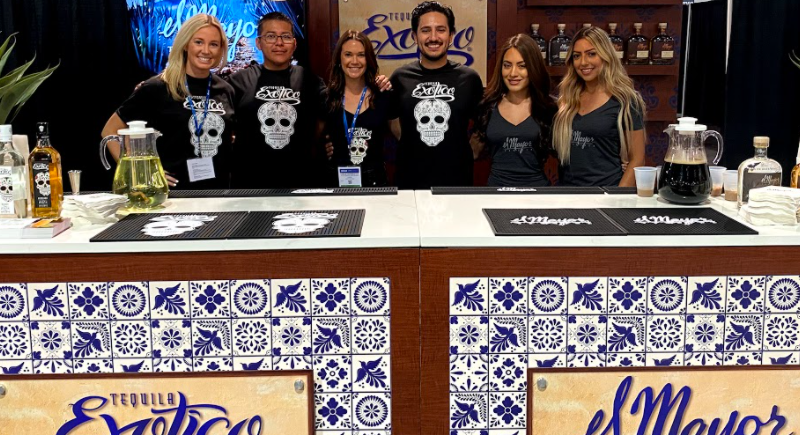 Dubbed the "bar and nightlife event of the year," the Nightclub & Bar Show returned to Las Vegas this past summer, and two Luxco® tequila brands, Exotico® and El Mayor®, were on hand.
Brand ambassadors served two specialty cocktails – Exotico Grapefruit Paloma and Tequila Cold Brew featuring El Mayor – and offered neat pours to everyone who stopped by the booth. More than 1,100 cocktails were sampled during the first two hours of the event – with an additional 64 bottles of Exotico and 24 bottles of El Mayor shared with attendees during the two-day show.
Attendees who sampled the products had the opportunity to participate in a big Plinko game for a chance to win a variety of prizes, including hats, tumblers, t-shirts, water bottles, and other branded merchandise.
"The Nightclub & Bar Show was a tremendous success for both brands," said Chelsi Hofmeister, Assistant Brand Manager. "We received overwhelmingly positive feedback from restaurant and bar owners that both tequilas were 'extremely smooth.' We also heard from bar and restaurant owners who currently carry our products. They told us how much of a fan-favorite Exotico and El Mayor are for their customers."
More than 9,000 people attended the 2021 Nightclub & Bar Show, which was positively highlighted in the July 10 Wall Street Journal article, "The Las Vegas Business Trip Is Back (Mostly)."