EXOTICO® TEQUILA: A BIG PRESENCE AT THE NIGHTCLUB AND BAR SHOW IN LAS VEGAS
July 23, 2018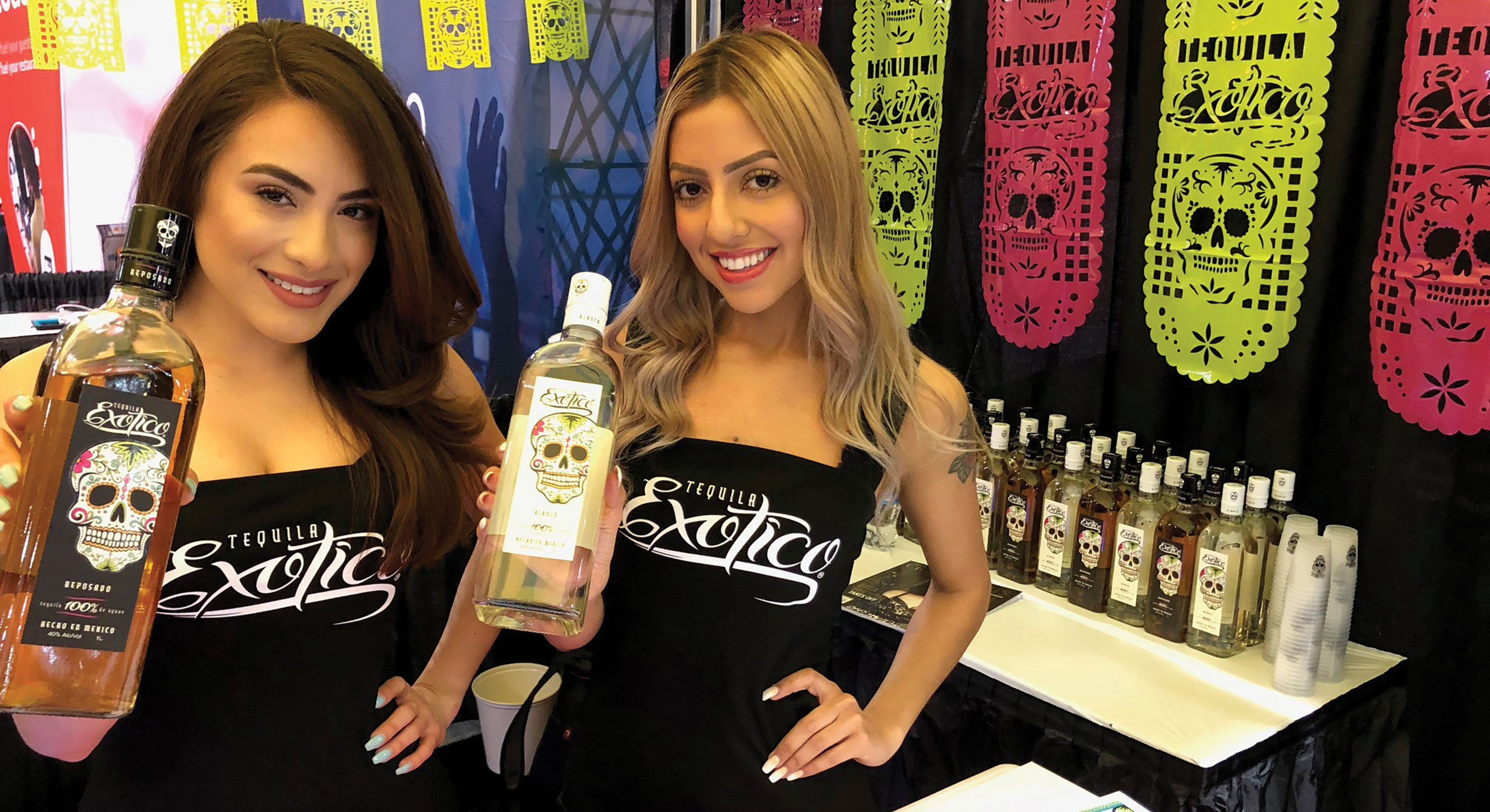 In March, Exotico® Tequila participated as a sponsor at the Nightclub and Bar Show in Las Vegas which is the largest gathering of on-premise professionals in the country! More than 4,000 samples of Exotico Tequila were shared with consumers and industry professionals during the event. The Nightclub and Bar Show is a one-stop-shop to learn about new products, new technology, and new trends in the industry.
Exotico Tequila sponsored the Kickoff Party at Foxtail Pool at SLS Las Vegas, where bartenders shared more than 1,000 samples of Exotico Blanco and Reposado with attendees. In addition, Exotico was the Platinum Party sponsor at XS Nightclub at Encore. More than 1,700 samples of Exotico were enjoyed by party-goers at the bar and in the VIP booths, where Exotico was offered via bottle service.
Exotico also had a booth at the main exhibitor hall at the Las Vegas Convention Center, where the traffic was nonstop. Over 3,200 samples were shared in batched cocktails and neat pours. With many attendees inquiring where product could be purchased in their hometowns, Exotico made quite the impression with its high quality and value.
To finish off the conference, the brand sponsored the Neon Jungle Party at Hyde Nightclub in the iconic Bellagio hotel, where more than 800 samples were shared with attendees. This celebration, overlooking the fountains of the Bellagio, marked the final night of the conference.
The team also attended several industry seminars on a variety of topics and enjoyed keynote speakers who focused on industry insights, marketing strategies, and industry trends. All in all, it was a busy and productive few days for the Exotico Tequila team at this influential industry trade show.