Exotico® Tequila Summer Taco Tour
December 20, 2018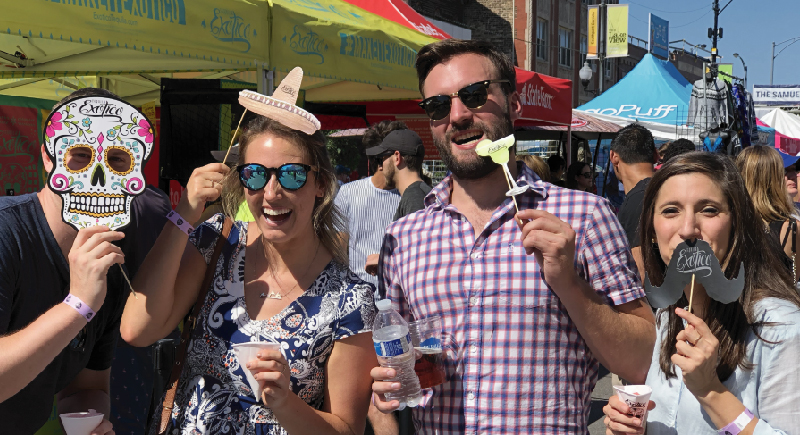 This summer, Exotico® Tequila took to the road, visiting five taco festivals across the United States. Between festivals, stops were made at local grocery and liquor stores. At each event, eye-catching displays captured consumers' attention, driving traffic to interact with our award-winning tequila.
The five festivals the Exotico Taco Tour visited were:
The Latin Food Festival in San Diego, CA
Tacos & Tequila Food Festival in Santa Cruz, CA
Tacos 'n Taps Celebration in Cary, NC
Sam Adams Taco Festival in Chicago, IL
Texas Hot Sauce Festival in Houston, TX
The goal of the Exotico Taco Tour was to boost brand awareness by offering consumers an unconventional, unique sampling experience. Samples were served in shaved ice cocktails known as raspados with authentic flavor pairings like mango, watermelon, and raspberry lime.
In addition to sampling, consumers interacted with the brand through carnival-themed games like "Knock 'em Down Skulls," earning cool swag, and creating a memorable experience.
Upon completion, the Exotico Taco Tour was a huge success. More than 21,000 samples of award-winning Exotico Tequila were shared with 36,000 consumers!