Ezra Brooks® Announces Festive Holiday Gift Sets
October 8, 2020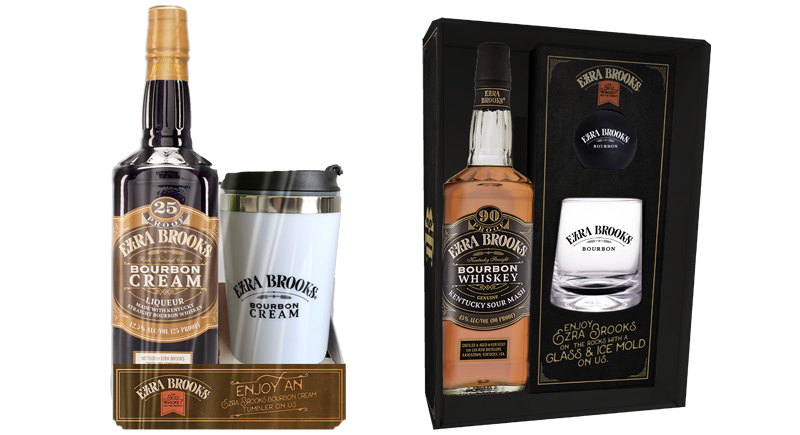 Just in time for the holiday season, Ezra Brooks® will be offering two new special holiday VAP gift sets for consumers to enjoy.
The Ezra Brooks gift set will include a 750mL bottle of Ezra Brooks Kentucky Straight Bourbon Whiskey, an Ezra Brooks branded rocks glass and a sphere-shaped ice mold for perfect bourbon sipping. In addition, there will be an Ezra Brooks Bourbon Cream tumbler kit. This gift set includes a 750mL bottle of Ezra Brooks Bourbon Cream and an Ezra Brooks branded tumbler, shrink-wrapped together in attractive tray packing. The back of the packaging includes a recipe card, encouraging consumers to handcraft their own cocktails with Ezra Brooks Bourbon Cream.
For consumers residing in Ohio, four different special edition tumblers will also be available. Each tumbler will have a letter spelling out O-H-I-O, which is intended to get consumers to collect the full set.
All gift sets hit the shelves in October!