Ezra Brooks® Handcrafted Farm-To-Glass Events And The Honestly Handcrafted Consumer Contest
December 20, 2018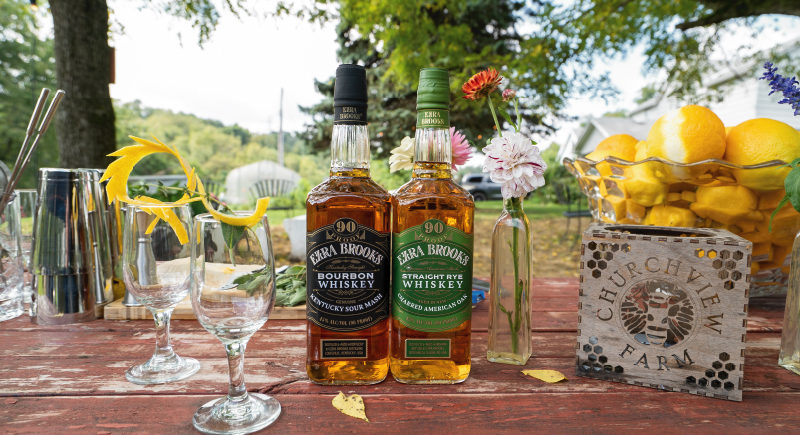 This fall, Ezra Brooks® hosted three Ezra Handcrafted events in Pittsburgh, Seattle, and Atlanta, where United States Bartenders Guild (USBG) members were able to learn more about the brand and experiment in making handcrafted cocktails. In Pittsburgh and Atlanta, the events were held at local farms where guests were able to take part in guided harvest tours and learn about the produce being grown at those locations. At all of the events, guests were treated to a high-end farm-to-table meal, using local farm produce and herbs, as well as cocktail creations from local mixologists that used all fresh ingredients – highlighting Ezra Brooks' high proof in cocktails. At each of the events, there was a guest speaker for an educational component, ranging in topics from the art of garnishing to bourbon mash bill differences.
The most fun was had by guest mixologists as they got to participate in a lightning cocktail competition with mystery basket ingredients, including fresh local herbs. In 15 minutes, each team crafted a unique take on their cocktail experiment using Ezra Brooks Kentucky Straight Bourbon and Ezra Brooks Rye Whiskey. Some creative concoctions were revealed! Positive feedback was received from the USBG members in attendance, as they found the events to be educational and fun, while still getting to experience the brand and its qualities.
In addition to these luncheons, the Ezra Brooks team has been hard at work launching its "Honestly Handcrafted" contest, where consumers can win handcrafted Kentucky originals, showcasing some of the best artisans from the Bluegrass state. The contest runs through December 31st and prizes range from glassware to guitars to custom bicycles. The grand prize will include a trip to visit Lux Row Distillers plus tickets and a travel package to the Kentucky Derby. A celebration of all things Kentucky!