EZRA BROOKS® STRAIGHT RYE JOINS WHISKEY FAMILY
April 10, 2017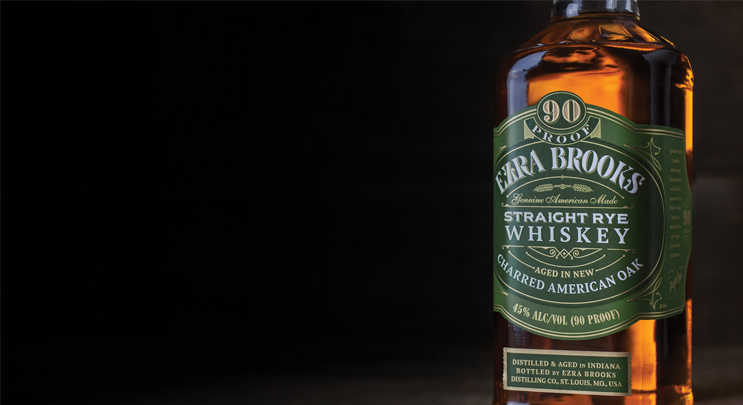 We are excited to introduce the newest addition to our award-winning Ezra Brooks family—Ezra Brooks® Straight Rye, a genuine straight rye whiskey made from the finest ingredients available and bottled at an honest 90 proof. This straight rye whiskey provides slightly sweet and oaky tones with a warm, spicy finish perfect for crafting classic cocktails or enjoying on the rocks.
Over the past 12 months, the rye category has experienced rapid growth, up 27 percent.* Ezra Brooks' recent packaging refresh and reintroduction of the natural cork have elevated the brand position, helping to set up this new straight rye variant for success in the growing rye premium price point category, which is up 16 percent.* Ezra Brooks Straight Rye Whiskey became available nationally in 750mL and 50mL sizes in January 2017, adding yet another Ezra Brooks variant that celebrates the modern gentleman in all of us.
*Source: NABCA 9L R12 through September 2016.