Incentive Trip to Ireland a Success for Luxco® and Distributors
July 10, 2019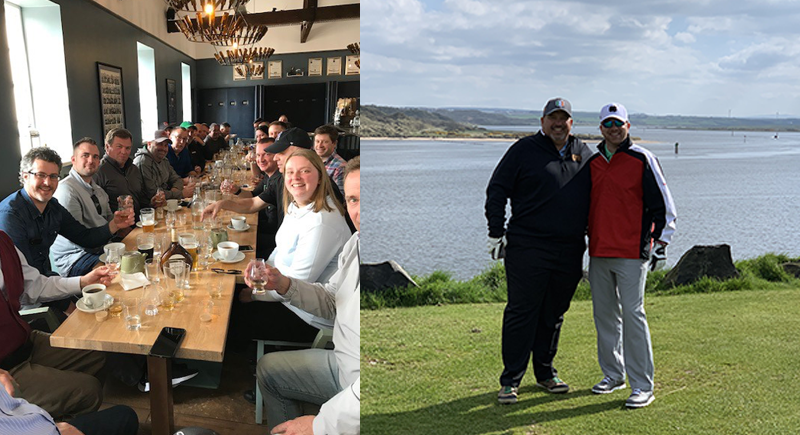 The rolling green hills of Ireland were the perfect backdrop for the Southern Glazer's Wine and Spirits team members from Pennsylvania, Ohio and New Hampshire for a recent incentive trip. The trip to the Emerald Isle, hosted by Luxco® and Niche Drinks, included a few days of education and some fun.
Some of the highlights included visiting Derry, where Niche Drinks is located, as well as Belfast, Dublin and the North Antrim Coast. While in Derry, Ciaran Mulgrew, the Managing Director of Niche Drinks, led the group on a tour of the facility, where they were also able to see Saint Brendan's® Irish Cream running on the line. He also spent some time sharing the history of The Quiet Man Irish Whiskey, including a visit to the bakery that once was the bar where Ciaran's dad received the nickname of "An Fear Ciuin," or "The Quiet Man," because as a bartender he heard a lot of stories yet told no tales.
"This trip allowed our distributor partners in focus markets who hit their goals in 2018 to learn more about our brands first hand and hear the story and history of the brands directly from Ciaran," says Caitlin Jackson, Brand Manager. "It allows the Luxco team and the SGWS distributors to continue building on their relationships and learning more about the products available in their regions."
Here's to meeting sales goals and continuing to spread the word about our products. Sláinte!