Introducing the Trade Dashboard
November 4, 2013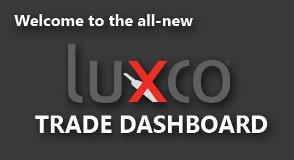 Welcome to the all-new Trade Dashboard! This new tool gives our partners a new platform to communicate our corporate objectives and brand initiatives. Now you can access all of the tools you need to sell Luxco's innovative portfolio of brands!
Access digital assets, news, a comprehensive calendar, quick links, and other important tools and information you need to help move more cases!
Remember to come back to this site often to keep up-to-date on the latest news and support made available to you.