Juárez® Tequila, Azteca® Tequila and Dark Eyes® Vodka Debut New Look
July 9, 2020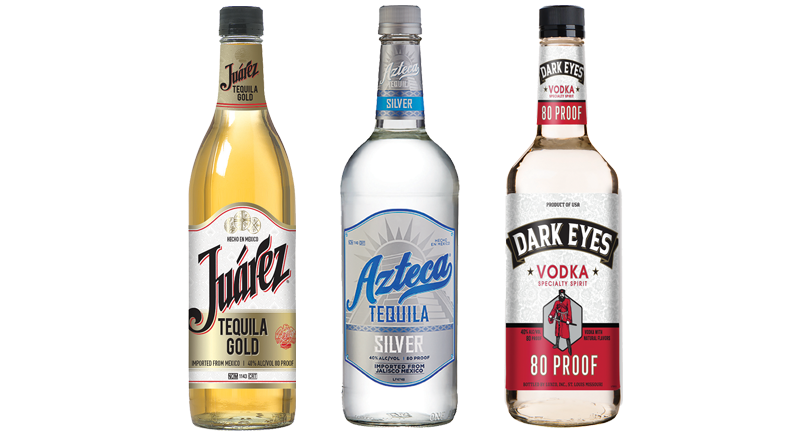 Throughout 2020, consumers will notice new label updates for some of our high volume brands – Juárez® Tequila, Azteca® Tequila and Dark Eyes® Vodka.
Juárez Tequila was the first brand acquired by Luxco® (the David Sherman Corporation) in 1960 and holds a special place in Luxco's history. This year, the brand got a label refresh – combining the nostalgia of the brand with a more contemporary and modern design to make it easier to read.
Azteca Tequila also received a label redesign that makes it easier to distinguish between the variants, while bringing in elements reflected in the brand name.
With a focus on the Russian guard and its history, Dark Eyes Vodka's label redesign showcases that theme front and center, along with an "eye" in the logo banner. While keeping the colors the same, the label refresh makes it easier to read by brightening it up and making better use of the spacing.
We look forward to seeing these new labels out in the market!